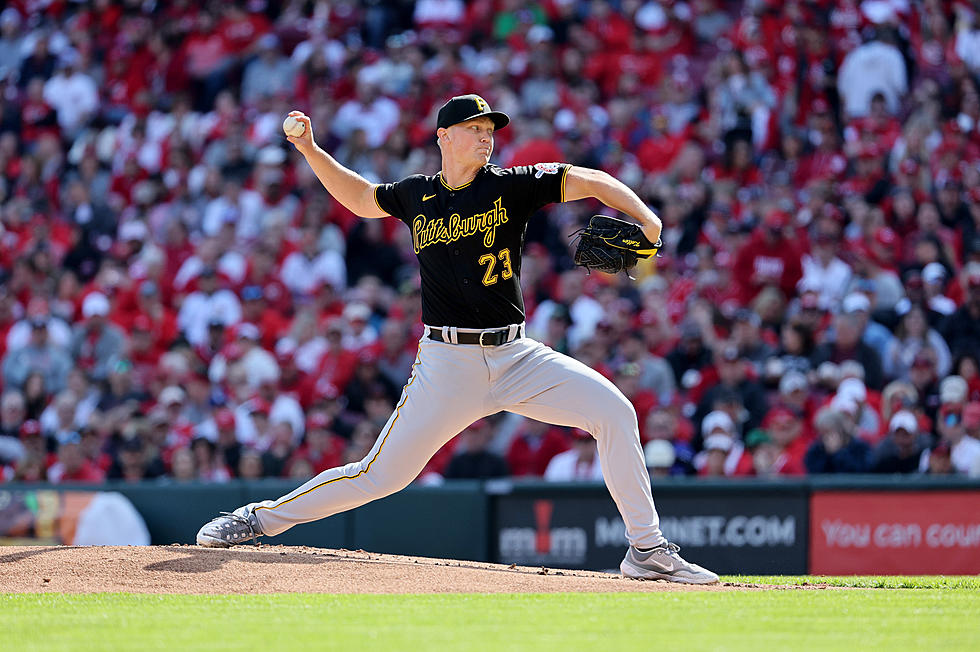 Cedar Rapids Native Earns NL Player of the Week Honors
Photo Credit: Andy Lyons, Getty Images
A Cedar Rapids pitcher who has been a mainstay with the Pittsburgh Pirates for several seasons was just named National League Player of the Week
Long before Mitch Keller was named the Opening Day starter for the 2023 season, he was a student at Xavier High School in Cedar Rapids, IA. He was drafted by the Pittsburgh Pirates in the second round of the 2014 MLB Draft and made his professional debut with the Gulf Coast League Pirates the same year.
Now, Keller is coming off the best week in his professional career. The 27-year-old pitcher won both his starts last week without allowing a run in 16 innings. The Pirates' opponents (the Colorado Rockies and Baltimore Orioles) managed only eight hits and one walk while Keller struck out 21 during his terrific run.
The 2-0 victory against the Rockies was Keller's first complete game shutout.
As of this writing, Keller is 5-1 with a 2.38 ERA and 69 strikeouts, which is good enough for third in the National League. The Pirates sit at 22-19, a marked improvement after years of rebuilding, and they could be a serious playoff contender if they keep this momentum. However, it's a long season, and the Pirates have more than 120 games to go.
The Cedar Rapids native is also in contract extension talks with the Pittsburgh Pirates after signing a one-year, $2.44 million deal earlier this year. Keller spent the offseason improving his pitching, and that move might literally pay dividends for the right hander, who is proving himself to be a front-of-the-rotation guy with a rocket arm.
Keller's NL Player of the Week honor was the first of its kind for a Pirates pitcher since Jameson Taillon won the award in 2018.
Photos: Dubuque Farmers Market 2023
Take a trip through the Dubuque's Farmers Market
More From ESPN 104.1 FM and 1170AM