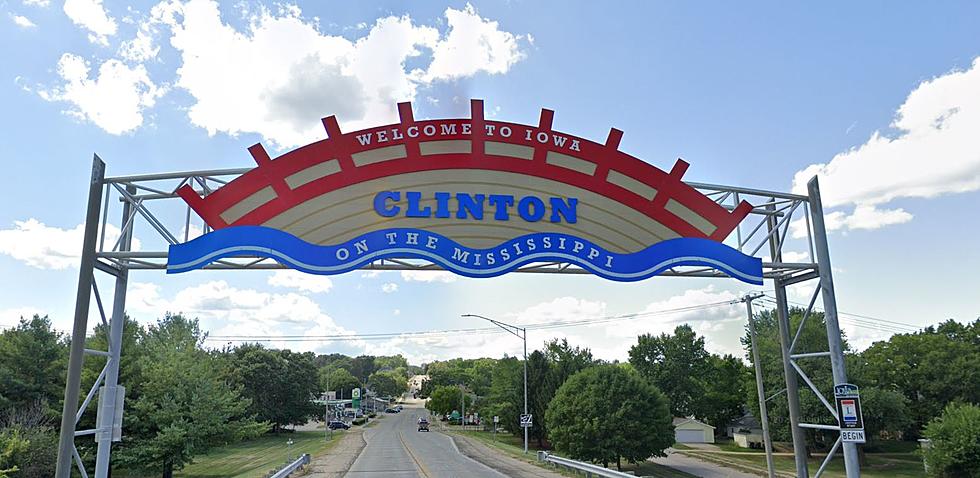 Clinton Businesses Encourage Residents To Shop Local With Bingo Game
Google View
We love our local businesses in the Quad Cities and listening area. Local businesses are important to our community and local economy which is why it is so crucial to support our local businesses. Local businesses in Clinton have come together during the month of February to encourage residents to shop local with a game of 'Retail Bingo' that includes high-dollar prizes for those who win.
It's important that we shop at our local Quad-City and surrounding area businesses. Local businesses are the foundation of our community's economy and we should always be supporting them. When a community comes up with creative ways to support local businesses, we want to share them with you because it's a great way for you to join in on the fun while shopping local.
Businesses in Clinton have come together to encourage shopping local with a fun game of Retail Bingo. There are 16 businesses participating in Clinton's Retail Bingo game and you'll most likely need to stop in to each of these stores to get a bingo.
The premise of Retail Bingo in Clinton is pretty simple.
Between now and February 28th, you are encouraged to stop in to any of the businesses in Clinton listed below to get your bingo card.
When you make a purchase at these businesses, you get to draw a number.
If that number is on your bingo card, that will get you closer or get you a bingo!
Participating businesses for Retail Bingo in Clinton include businesses in Downtown Clinton, the Lyons district, and other small businesses throughout the town. The full list of participating businesses is below:
Don's Jewelry
Peaceful River Creations
Brown's Shoe Fit
Dudad's Hallmark
Riverfront Antiques
Cake Fantasies
Grandmas Nell's
Riverfront Marketplace
Boutiques at Riverfront
Mijitas
Deja Vu
Grandma's Goody Jar
Zen Thread Boutique
Renaissance Resale Boutique
Freckled Frog
Lulu Jo's
There are also prizes that go with the first few people who get a bingo! If you are the first to get a Retail Bingo, you'll win $200, the second person to do so will get $100, and the third gets $50.
The remaining bingo cards will be entered into a drawing for a gift basket.
$1.1 Million Bettendorf Home Has Awesome Movie Theater, Game Room
A new home is on the market in Bettendorf and it has a lot of amenities and features that will blow your mind. This
$1.175 million home on Andrew Circle
includes a game room, four-car garage, a home movie theater, and so much more. Take a look inside this beautiful Bettendorf home that's for sale.
LOOK: 25 fascinating vintage photos of the first Winter Olympic Games
The first-ever Winter Olympics were held in Chamonix, France, showcasing a variety of sports and athletes.
Stacker
assembled a collection of photos from those first Games.
More From ESPN 104.1 FM and 1170AM