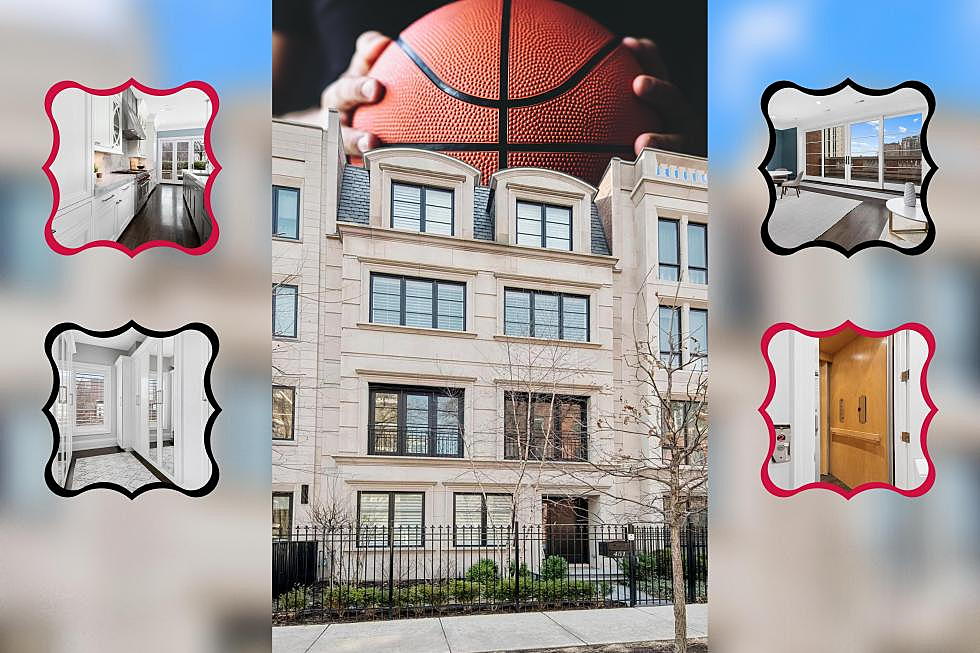 Current NBA Star's 4-Story Chicago Condo Is Stunning And Has It All
Compass Real Estate, Canva
When you're an NBA all-star with a $100 million deal there is no need to cut any corners when buying a home. There is no such thing as sparing an expense when you have that kind of cash at your disposal. A current Chicago Bull is living in a space some of us can't even dream up.
Nikola Vučević, a center for the Chicago Bulls, is a popular name around the NBA. It created quite the buzz when fans learned he'd be headed to Chicago. Aside from his skills on the court, you might be impressed with where he lives.
SENSATIONAL, SPECTACULAR, STUNNING
Although Vučević's people and those involved have not confirmed this is his home, there's a lot to back up this claim. The price of the home, the neighborhood, and the square footage, shared by NBC Sports Chicago, made it very easy to find the exact location on Zillow.
This 4-story condo is a massive 5,245-square-foot space with 6 bedrooms and 6 baths. The look inside is nothing short of sensational. It's beautifully bright, custom-made from floor to ceiling, and can not be recreated. The kitchen area certainly caught my eye.
The eat-in kitchen offers custom cabinetry, commercial grade appliances, two dishwashers, and quartzite countertops overlooking a generous great room with tasteful fireplace.
This luxurious living space comes with a private elevator leading to each floor of the condo, access to unbelievable amenities including a private 1.25-acre park, and impeccable security. Don't even try waiting for Nikola to roll up in his whip.
LOOK: Inside Current NBA All Star/Chicago Bulls Players Massive 4-Story Condo
The home
is located in Chicago's Lincoln Park and is believed to belong to Chicago Bull's center Nikola Vučević.
28 Photos of a Former NBA Star's Abandoned Illinois Mansion
Look inside the sad and weird remains of a mansion, completed in 1988.
52 Pictures Of The $1.8 Million House Scottie Pippen Has For Sale
scottie pippen house zillow sale
More From ESPN 104.1 FM and 1170AM