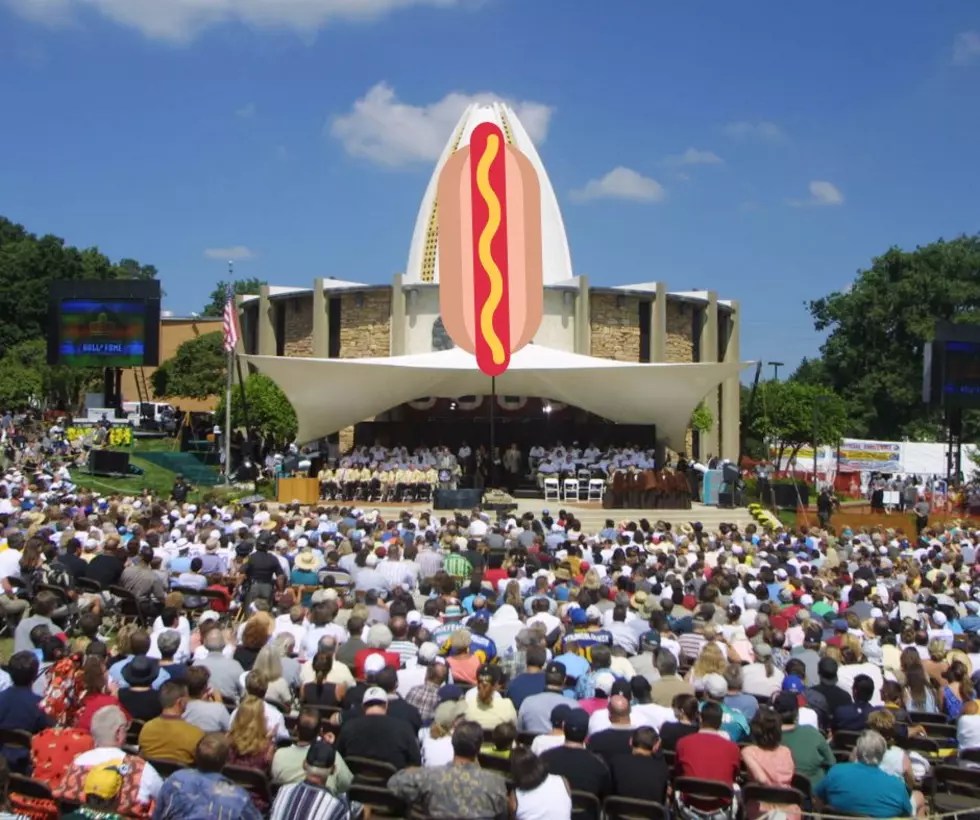 Did You Know There's Hot Dog Hall Of Fame & Illinois Dominates?
Canva (Illinois Hot Dog Joints In The Hall Of Fame)
You can find some of the greatest hot dog joints in the world right here in Illinois.
The Best State In America For Hot Dogs Is Illinois
If you're looking for the best hot dogs in the United States, then don't look any farther than the Land of Lincoln. The Chicago Style Hot Dog pushes Illinois to the top of the list. Like the legendary sports teams, our state deserves to be honored for its brilliance with hot dogs. That's why Illinois dominates the hall of fame.
There's A Hot Dog Hall Of Fame
America's favorite ballpark meal is so popular, that hot dogs need their own hall of fame. Did you know there's already one in existence? Me either. It's The Vienna Beef Hot Dog Hall Of Fame. Unfortunately, there isn't a brick-and-mortar building to visit because that would be really cool. But at least, there are inductees that have been honored.
Hot dog and delicatessen operators become eligible for induction into the Hall of Fame based on a variety of criteria, including how long they have been representing Vienna Beef products.

 

 

Criteria also considered include the vendor's contribution to their community, philanthropic leadership, and overall commitment to the quality of their product and the satisfaction of their customers.

 
Illinois Joints Well Represented In Hot Dog Hall Of Fame
Of course, since the Land of Lincoln is the best when it comes to hot dogs. The state has many inductees into the hot dog hall of fame. In fact, 113 total hot dog joints in Illinois have the honor. Check them out, HERE.
Have you ever wondered what's in a Chicago Style Hot Dog and how to make one? I can help you with that, HERE.
5 'Must-Have' Chicago Hot Dog Experiences That Will Change Your Life
One look at these five Chicago hot dog spots and you will start to feel something move inside you. That's your hunger. Come eat and your life will never be the same.
You Cannot Visit Illinois Without Trying These 5 Iconic Foods
Welcome to Illinois. While you're here, we're going to make sure you eat well. Not just delicious food, but the most important foods our state offers.
More From ESPN 104.1 FM and 1170AM