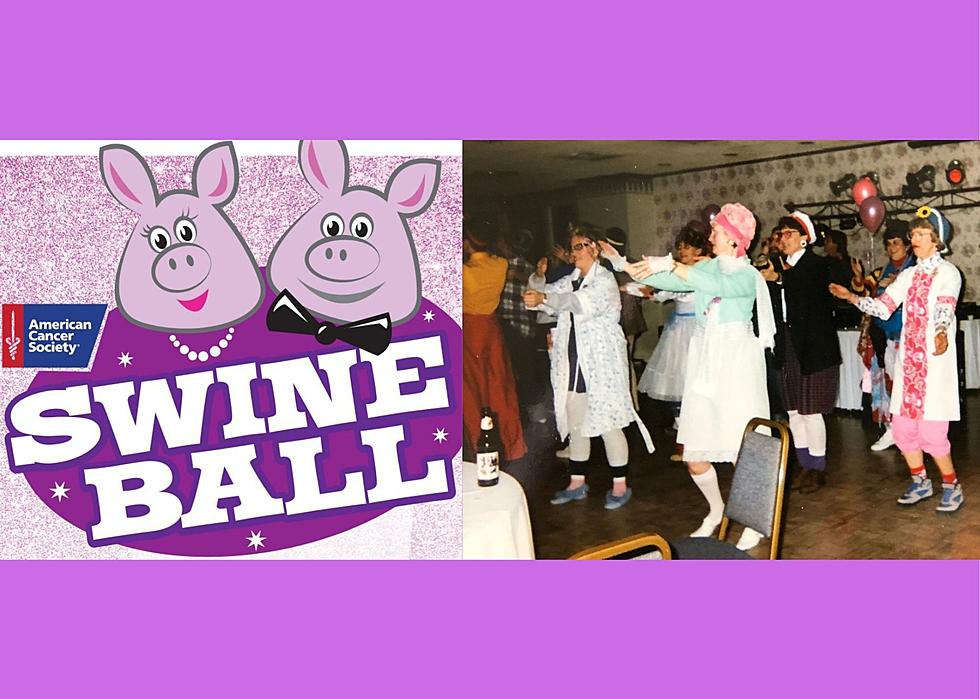 Dress Code is Barn Casual for Muscatine 'Swine Ball'
Relay for Life Muscatine Facebook
What you think you should wear to a dance goes out the window for an event coming up in Muscatine.
'Swine Ball' will be on April Fool's Day (as it should be) and will benefit the American Cancer Society.
It will be from 6:00 p.m.-10:00 p.m. on April 1 at the Overlook Ballroom in Muscatine. There will be food, dancing, games, and you're asked to wear literally whatever crazy outfit you want. Exhibit A:
The Swine Ball hasn't been a thing in Muscatine since the 1990's but it's coming back and it promises to be a fun night. It's all about goofing off at the Swine Ball. There will be a pork-themed buffet and a cash bar. Tickets are $30/person, $35 at the door, and (obviously) wear the wackiest thing that you can fish out of your closet.
The Swine Ball fun doesn't stop at just good food and goofy outfits.
According to Discover Muscatine, there will be a king and queen of Swine Ball (an absolutely resume worthy title, if we're being honest), a DJ, silent auction, and games for you to play. All the money from the event will go to help people with cancer. So that pair of bedazzled overalls you still have in a box somewhere can now go to good use. Outfit options are endless.
If you want tickets for Swine Ball, you can either text 563-260-1135 or you can email swineball4122@gmail.com. The Overlook Ballroom is located at 101 W. Mississippi Drive in Muscatine.
Delizioso! You Can Now Visit QC's Tastiest Sicilian Restaurant
Mio Russo Sicilian Bar + Table has opened its doors in Bettendorf. The sights and smells (and reasonable prices!) of the food make it impossible to resist!
Illegal Pets In The Quad Cities
Every state has laws when it comes to owning pets. No matter how badly you want these pets, you could see some fines for having them.
More From ESPN 104.1 FM and 1170AM