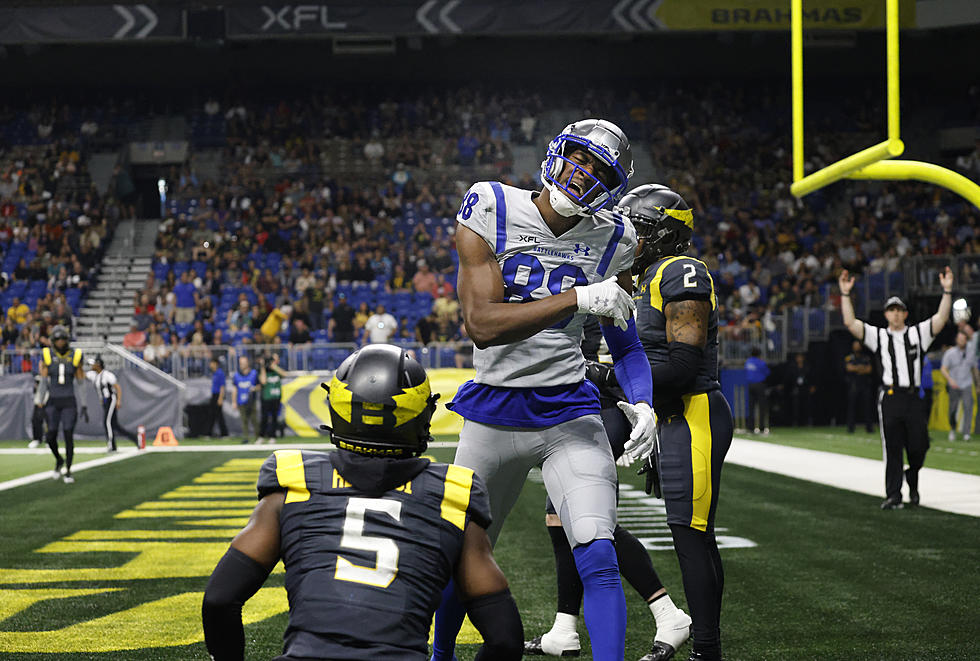 Former Iowa State Receiver Gets Huge Honors from XFL
Photo Credit: Ronald Cortes, Getty Images
Hakeem Butler probably thought he had it made after being drafted by the Arizona Cardinals in the fourth round of the 2019 NFL Draft.
However, Butler would go on to bounce between five different teams from two different leagues in the following years. This came after breaking his hand with the Cardinals, which resulted in him having to miss his entire rookie season. The Cardinals cut him before the 2020 season began.
Butler wound up on various practice squads, including the Carolina Panthers' and Philadelphia Eagles' before ending up in the Canadian Football League CFL) in 2022. He spent the offseason with two different teams, but didn't play in any games, let alone make the roster. Then came the XFL.
Butler was selected by the St. Louis Battlehawks in 2023, and finally got his opportunity to play. Not only did the former Cyclone play, he shined. He was just named to the All-XFL Team for the 2023 season which saw him catch 51 balls for 599 yards and eight touchdowns. He was a grinder all season for St. Louis' rolling offense, helping lead the Battlehawks (one of the league's most popular teams) to a 7-3 record.
Butler's performance throughout the XFL season caught the attention of the Pittsburgh Steelers, who invited him to training camp to see if he could make the 53-man roster. Butler will compete in an attempt to earn a roster spot and fulfill his dreams of playing in the NFL after what can only be described as a cruelly disappointing start to his professional career since being drafted.
At Iowa State, Butler was a workhorse receiver. During the 2018 season, he netted over 1,300 yards and caught nine touchdowns. NFL teams obviously saw the potential, but the hand injury during his rookie season undoubtedly ailed him and set him back significantly.
Read more about Hakeem Butler's XFL honors here.
Iowa Born Sports Stars
What do each of these stellar athletes have in common? They all hail from the Hawkeye State.
More From ESPN 104.1 FM and 1170AM