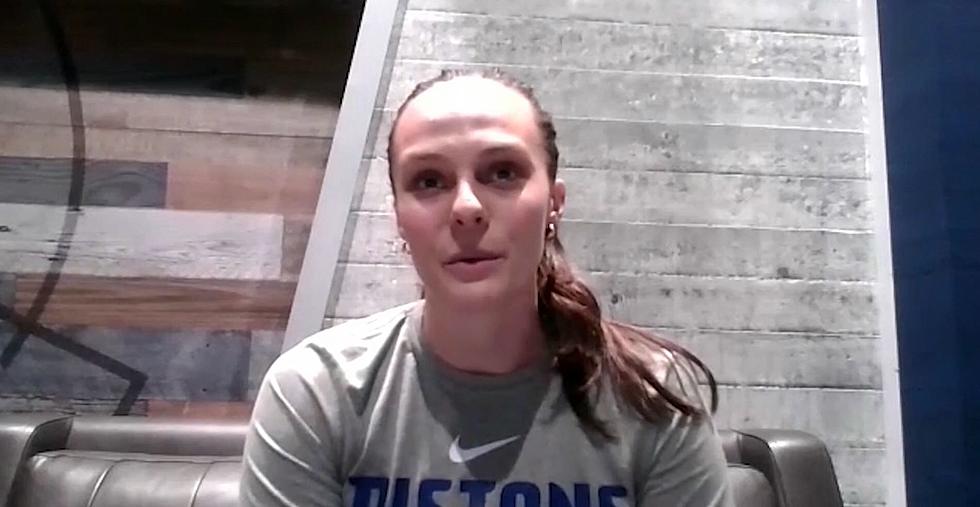 Former Northern Iowa Star Joins NBA Coaching Staff
Photo Credit: KCAU-TV Sioux City, YouTube
A Sioux City native who became a star basketball player for the University of Northern Iowa Panthers in early 2010s has just accepted an assistant coaching position with an NBA team. It is her third stint as an assistant in the NBA.
Brittni Donaldson accepted a position as an assistant coach for the Atlanta Hawks. Under head coach Quin Snyder, Donaldson is one of only six female coaches in the National Basketball Association, with the others being:
Brittni Donaldson has ascended in the NBA a short amount of time. In 2019, she was hired by then-Toronto Raptors' head coach Nick Nurse (also an Iowa native) to be one of the coaches on his staff. At the time, she was the youngest active assistant coach in the NBA at 26-years-old.
She spent two seasons with the Raptors before going down to their G-League affiliate, the Raptors 905, for a season. From there, she took a job with a Canadian basketball league in 2022, and then finding her way back to the NBA as part of Dwane Casey's coaching staff for the Detroit Pistons.
Donaldson was effectively the first female coaching hire in both the Raptors' and Pistons' histories. Now, she's the first female coach in the history of the Atlanta Hawks. Alongside Snyder, and veteran assistants in Igor Kokoškov and Mike Brey, Donaldson will try and help get the Atlanta Hawks back to the Eastern Conference Finals and beyond.
The Hawks had an up-and-down season last year, finishing 41-41 and squeaking into the playoffs, where they fell to the Boston Celtics in the First Round. This came after the midseason firing of head coach Nate McMillan and the subsequent hiring of Quin Snyder, months after he resigned from coaching the Utah Jazz. The Hawks will also need to figure out what exactly they want to do with their star player Trae Young, who has been the subject of trade rumors since early last season.
Either way, Donaldson is only 30-years-old, and the fact that she's made it this far in such a short amount of time is incredible. One day, the NBA will hire its first full-time female head coach. And it could very well be the UNI alum herself.
Iowa Born Sports Stars
What do each of these stellar athletes have in common? They all hail from the Hawkeye State.
More From ESPN 104.1 FM and 1170AM