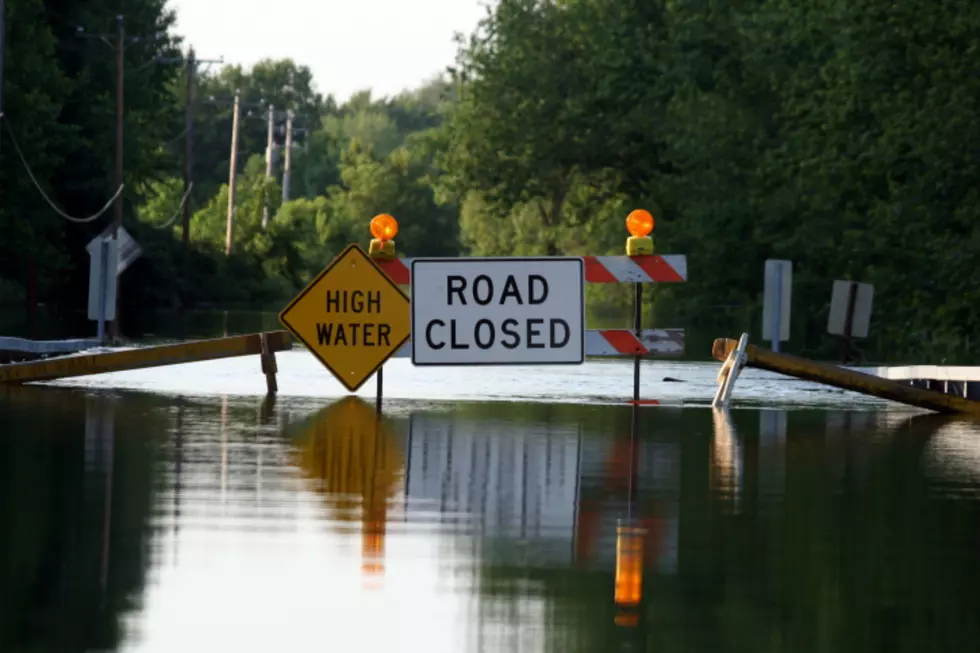 Get Ready for Mississippi River Flooding
Thinkstock
When the snow melts all that water has to go somewhere. One of the places it goes is the Mississippi River. That leads to rising water levels which is why the National Weather Service has issued a Flood Warning for the Mississippi River in Rock Island until further notice. As of Wednesday evening the National Weather Service says moderate flooding is expected and the River level will rise to just over 16 feet by Tuesday.
At 13.5 feet water affects the lowest section of South Concord Street south of River Drive in Davenport and affects other sections in the same area. Water affects the lowest sections of the Enchanted Island causeway.

At 15 feet water affects several sections of South Concord Street south of River Drive in Davenport and is at the foundations of several homes on Enchanted Island. Water also affects industries along the river at the south end of Davenport.

At 15.5 feet water affects Le Claire Park.

At 16 feet water affects sidewalks along the river at Le Claire Park. Water also affects Credit Island Lane and Moline's River Drive in the 4700 block.

At 16.5 feet water affects Credit Island Lane in Davenport and the 4700 block of River Drive in Moline. Water is at the base of the flood wall gates at the downtown Rock Island riverfront.
The City of Davenport has activated their flood plan. As of Wednesday night May 2nd:
South Concord is closed between Utah and River Drive
Parts of Wapello Avenue and Miller Avenue between Railroad Avenue and South Concord will be closed later this week.
Beiderbecke will be impacted this weekend.
LeClaire Park will be impacted sometime this weekend.
Credit Island will be closed at Midnight on Saturday May 5th.
At this time Modern Woodman Park, The River's Edge, The Freight House and Union Station will remain open for business.
Complete information on Davenport's Flood plan is available here. The City of Rock Island "is implementing the flood strategy plan as the river rises which includes installing pumps and closing gatewells."
More From ESPN 104.1 FM and 1170AM