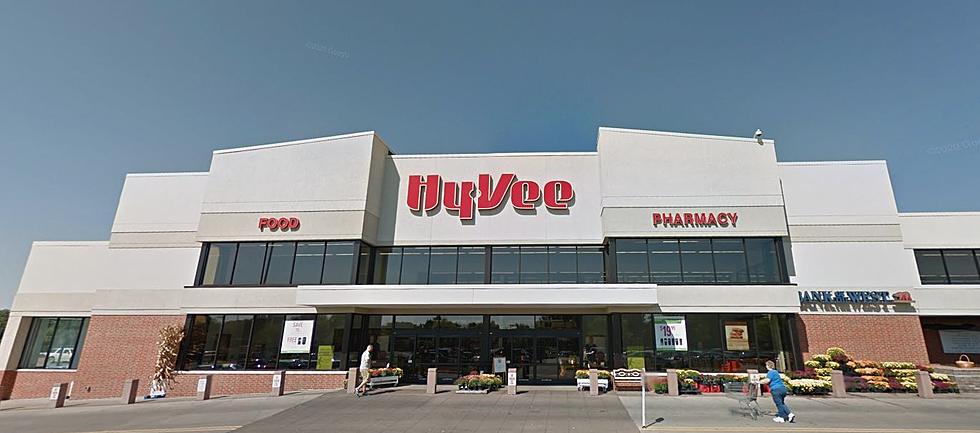 Hy-Vee Issues Consumer Advisory On Yellow Onions
Google View
A recent recall on onions has made Hy-Vee issue a Consumer Advisory for those who may still have onions in their kitchens. The supplier of the onions to Hy-Vee recently made the grocery chain aware of the recall and wants people who purchased these onions to throw them away.
On Friday, Hy-Vee announced in a press release that there is a consumer advisory regarding the onion recall that is occurring nationwide. Hy-Vee was recently notified by its supplier Capitol City Fruit that in August the grocer had received a shipment of onions that are part of the recall.
Hy-Vee officials say the potentially impacted onions would have been sold at Hy-Vee stores between August 13 and September. 1. The only affected products sold at Hy-Vee stores were three-pound bags of yellow onions, available for purchase from August 13 to September 1.
There is a nationwide outbreak of Salmonella due to fresh whole red, white, and yellow onions imported from the State of Chihuahua, Mexico, according to the Center for Disease Control and Prevention (CDC). 37 states have seen Salmonella outbreaks including Iowa and Illinois. As of October 22, 2021, Iowa has reported 3 sick people, and Illinois has reported 37.
Hy-Vee officials say the affected onions are no longer available at any Hy-Vee stores, but consumers may have products in storage or freezers, or in canned or frozen goods produced with the affected onions. Out of an abundance of caution, Hy-Vee advises consumers to discard any affected product or return the product to their local Hy-Vee store for a full refund.
Additional information on the recall is available on the Food & Drug Administration's page.
Consumers with questions may contact Hy-Vee Customer Care representatives 24 hours a day, seven days a week at 1-800-772-4098.
Iowa's Island City
There is something unique about every town, but there is really something special about Sabula, IA. Known as "Iowa's Island City," Sabula is the only town in the state of Iowa that is entirely on an island. While not a lot of people have been to, or live in Sabula, it is a quaint little town nestled right on the Mississippi River.
Before we show you around "Iowa's Island City," let me give you the history of Sabula. Sabula was established in 1835,
according History of Jackson County, Iowa, Volume 1 by James Whitcomb Ellis.
Isaac Dorman and a man named Hinkley crossed the river from the Illinois side on a log and decided to settle on what is now Sabula. An Ohio couple, James and Margaret Woods would settle on Sabula about a year later in April of 1836. Their son, Dr. E. A. Woods would purchase Hinkley's interest in the claim. Charles Swan and W. H. Brown would soon purchase Dorman's interest. The three men, Woods, Swan and Brown later had the land plotted in 1837.
According to Island City Harbor's website
, Sabula went through a few names before landing on the official town name. In 1837, Sabula was first called Carrollport. Residents of the town didn't like the name because there was a man's name who was Carroll who had a bad reputation. The town changed its name to Charleston, after early settler Charles Swan. The only issue was that there was already a town called Charleston in Iowa which caused much confusion.
Sabula did not actually become an island until 1939. According to Wikipedia, in the 1930's, the Army Corps of Engineers constructed the lock and dam system. In 1939, Lock and Dam No. 13 between Clinton, IA and Fulton, IL was built which caused the bottomlands west of the town permanently flooded. With the Mississippi River east of the town, this created the "Island City." A levee was built around Sabula in 1957 for protection,
according to Island City Harbor's website
. This also allowed for the south sand pit to be turned into a boat harbor.
I would like to thank my mom Beth, her fiancé Matt, my brother Nolan and my wife Ellie for accompanying me to Sabula. We always have a blast on our trips and this one was no exception.
It's now time to introduce you to Sabula, Iowa, Iowa's Island City.
Answers to 25 common COVID-19 vaccine questions
Vaccinations for COVID-19 began being administered in the U.S. on Dec. 14, 2020. The quick rollout came a little more than a year after the virus was first identified in November 2019. The impressive speed with which vaccines were developed has also left a lot of people with a lot of questions. The questions range from the practical—how will I get vaccinated?—to the scientific—how do these vaccines even work?
Keep reading to discover answers to 25 common COVID-19 vaccine questions.
More From ESPN 104.1 FM and 1170AM