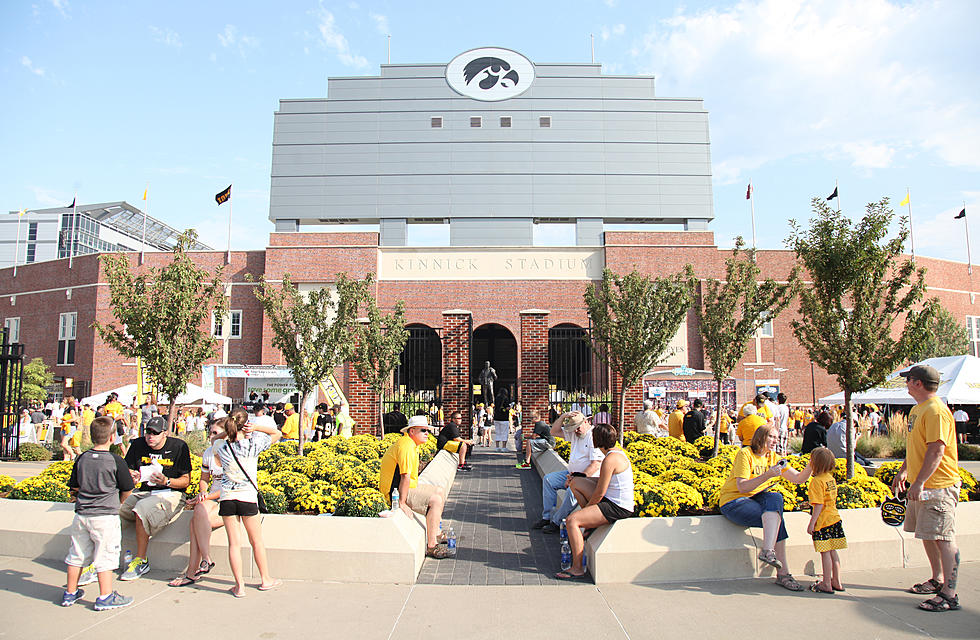 Iowa Considering Selling Beer at Hawkeye Football Games
Matthew Holst, Getty Images
I've never been to Kinnick Stadium in Iowa City for the experience of Hawkeye football game, so I was surprised to learn that you can't buy a beer at the game. But, that could change soon.
University of Iowa officials are considering selling beer at games, according to a report in the Quad City Times.
According to the report, many other schools have begun making beer available at their stadiums. Iowa officials say that the game day experience will determine whether they make the change, not potential increased revenue.
What do you think? Should beer be sold at Kinnick Stadium during Hawkeye football games? Sound off in the comment below.
More From ESPN 104.1 FM and 1170AM