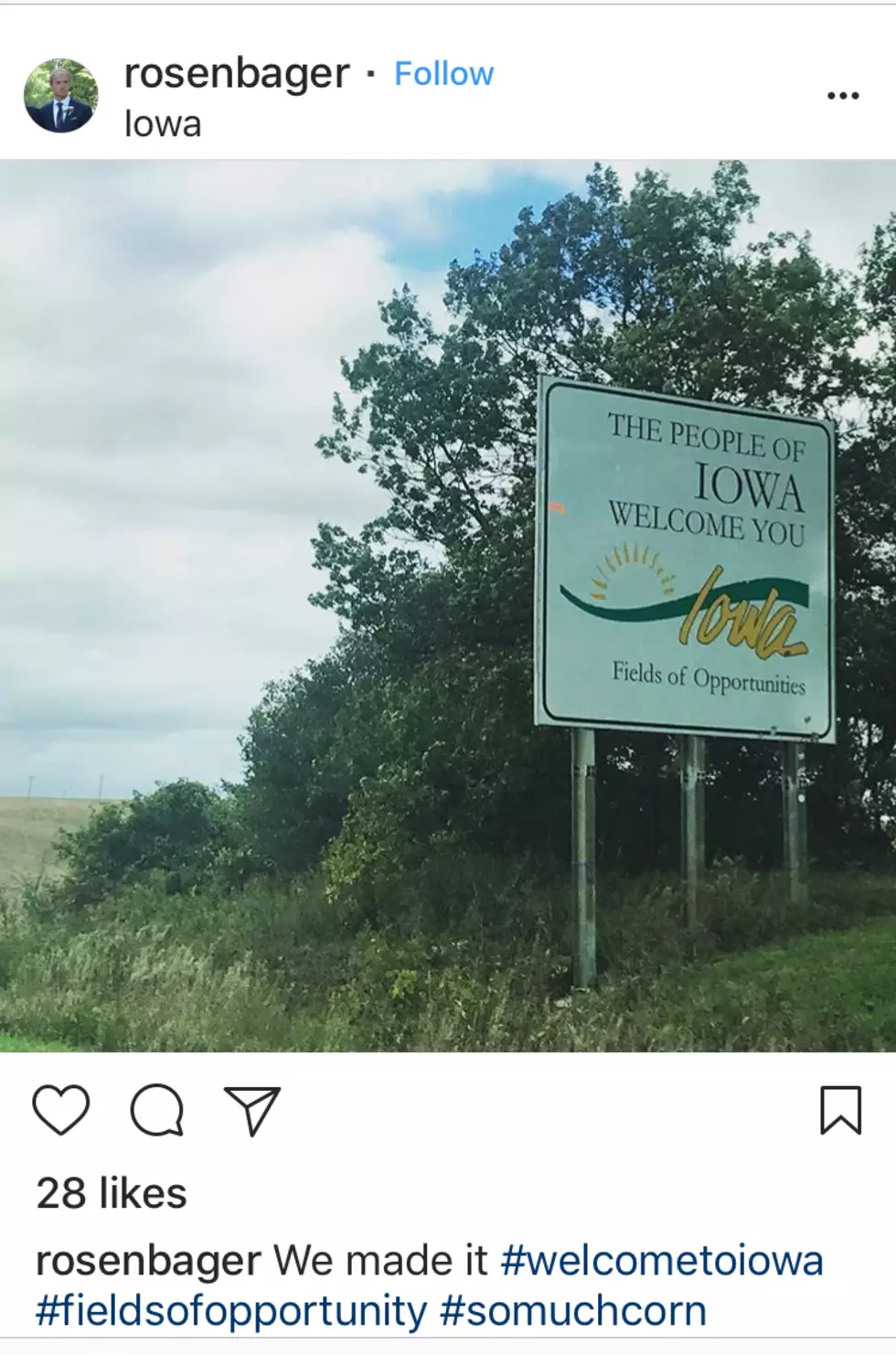 Iowa's Welcome Signs Make Other States' Signs Look Sad
Iowa's Welcome Sign/Instagram
If you work in Illinois, but live in Iowa, you get to see two state welcome signs all the time. No disrespect Illinois, but Iowa's welcome sign is better. After all, the sign touts 'fields of opportunities' along with a welcome from the people of Iowa and a little burst of sunshine.
On Illinois' sign you also get a welcome from the people of Illinois plus a nice profile of the nation's 16th president and a reminder you're in the land of Lincoln, but I wish there were a reference to at least one movie that was filmed in the state, like maybe a pic of Jake and Elwood from The Blues Brothers.
It's cool Iowa references the movie, "Field of Dreams;" a much better film than "Children of the Corn!"
I lived in Florida for awhile. I have to say I really looked forward to seeing that sign after an 18 hour car trip to see family in Iowa. The welcome center there even offers you a free glass of orange juice.
The only two that rival Iowa's in my opinion is Wisconsin's which still stand since they were installed back in the late 1950's and tout words of pride for the state and New Mexico; the land of enchantment and two pics of hot peppers! Now those got my attention.
More From ESPN 104.1 FM and 1170AM