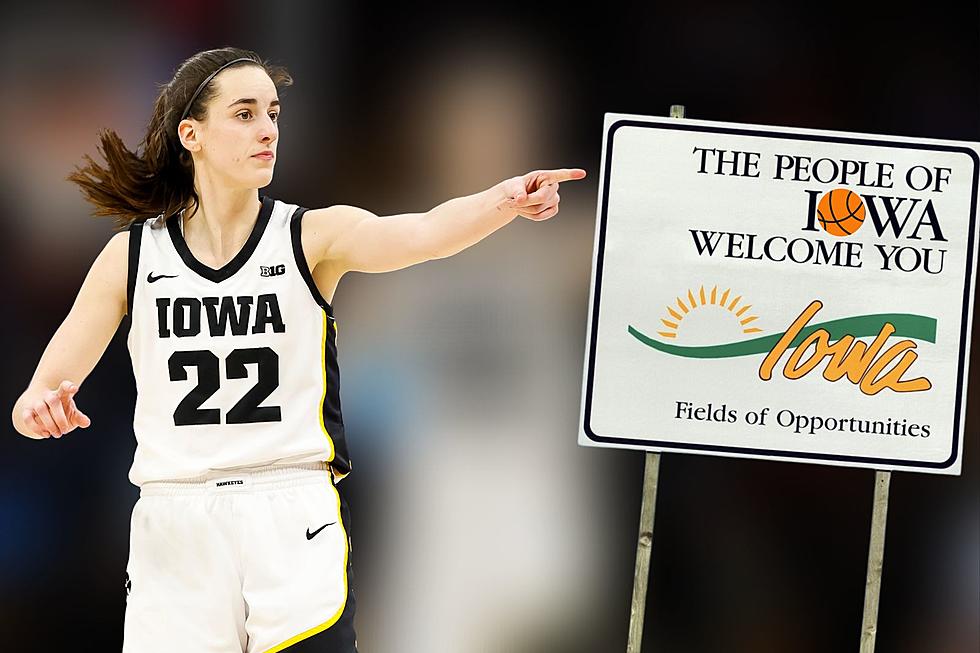 Iowa Has 4 Of America's Best Cities For College Basketball Fans
Getty Images, Canva
The madness is about to begin. Both the men's and women's NCAA college basketball tournaments are about to start and fans across the country are ready to see if their team makes it in on Selection Sunday. Iowa has four cities that are the best for college basketball fans and those fans are hoping their team's name gets called.
It's an exciting time of year for sports, especially for college basketball. Soon enough, we'll be in the thick of March Madness with both the men's and women's NCAA tournament beginning.
Iowa's Four Cities That Are Awesome For College Basketball Fans
Many fans in Iowa are hoping that their Hawkeyes, Cyclones, Panthers, or Bulldogs get a chance to make a run. Each of the four cities in Iowa that are home to those four Division I colleges made WalletHub's list of 2023's Best Cities for College Basketball Fans. Those cities include:
#25 - Iowa City
#51 - Ames
#98 - Cedar Falls
#148 - Des Moines
It's hard not to be an excited college basketball fan in Iowa. The Iowa Hawkeyes women's basketball team won their second Big Ten conference title in a row with Cailtin Clark leading the way. They have guaranteed their spot in the tournament.
The Drake Bulldogs men's basketball team won the Missouri Valley Conference tournament on Sunday to guarantee their spot in this year's tournament.
A Lot Of Iowa In The NCAA Tournaments
ESPN's bracketology for the men's tournament has all Iowa teams in this year's NCAA tournament besides the UNI Panthers. Even though the Panthers won't make it, it's fun to relive some incredible buzzer-beaters from the Panthers in past tourneys.
The Iowa men's basketball team is projected to be the 7th seed in the East. The Iowa State men's team is projected to be a little above them in the same region in the 5th seed.
The men's BIG Ten tournament and the Big 12 tournament both begin on Wednesday. If Iowa can win the BIG Ten and Iowa State can win the Big 12, they'll guarantee their spots. Even if they don't, both teams should still be in.
The women's Missouri Valley Conference tournament, or Hoops in the Heartland, is in Moline at the Vibrant Arena at The MARK this week starting on Thursday. If the UNI women or the Drake women can win the tournament, there still would be a slight chance they make it. With Illinois State already acquiring its spot, a lot would have to happen to get that done.
The Iowa State women's basketball team ended 3rd in the Big 12. They enter the conference tournament, which also starts Thursday, as the #3 seed. ESPN's bracketology has them landing as a #6 seed in Greenville 1. They should be making the tournament like their male counterparts.
Best & Worst Cities For College Basketball Fans
WalletHub found that Durham, NC was the best city for college basketball fans. New Britain, CT took last place at #295.
You can see WalletHub's methodology here to determine how each city was ranked.
Tour The $1 Illinois Home
A home in Chicago is listed for just $1.
Which Flowers Thrive in the Quad Cities
More From ESPN 104.1 FM and 1170AM