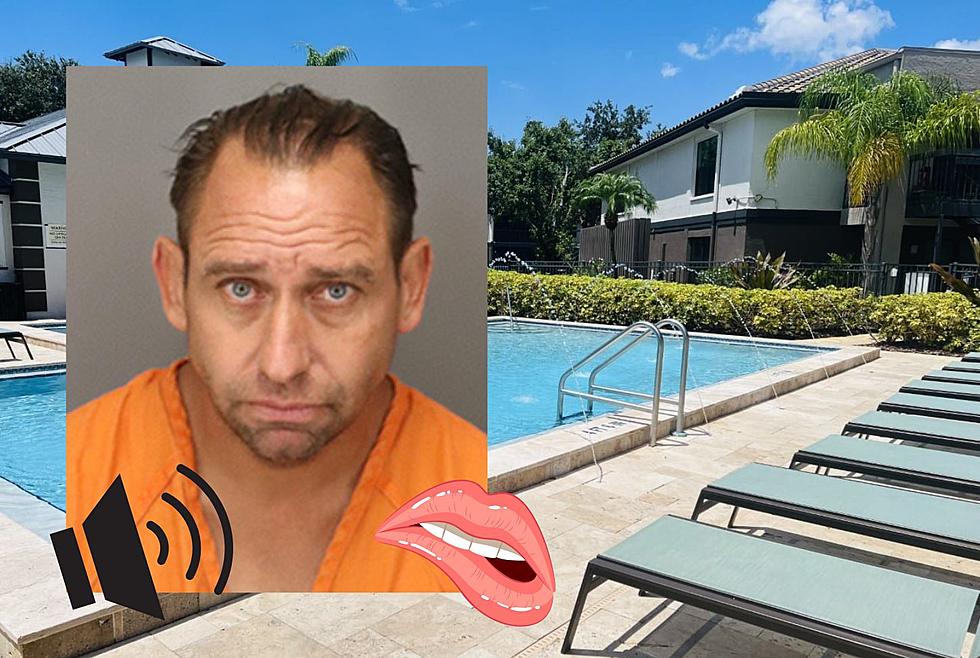 Florida Man Watched Adult Films in Public with Speaker at Full Volume
Palms of Clearwater/Florida Police
Residents of The Palms of Clearwater development were in for a wild Sunday night when they witnessed a bizarre scene that prompted them to call the Florida police.
What Did They See?
Christopher Harris, a 51-year-old resident of The Palms, had apparently decided to put on a solo performance by the poolside, much to the bewilderment of the witnesses.
Florida police were summoned to development Sunday night after a witness reported seeing a man "pull his pants down" and "begin to masturbate to a pornographic video on his personal cell phone."
The Arrest Report
As per the arrest affidavit Harris was found to have connected a Bluetooth speaker to the video and started playing it aloud while engaging in self-gratification near the pool, which was witnessed by several responding officers after receiving a 911 call.
Admitting To The Crime
As police proceeded to apprehend him, Harris reportedly admitted to "playing with himself," and said that when he gets intoxicated, he does "stupid things."
In his defense, who hasn't made questionable decisions when they're under the influence?
Unfortunately for Harris, his impromptu pleasure session by the pool led to his arrest on a misdemeanor charge for exposing his sexual organs to the public.
This isn't the first time Harris has had a run-in with the law as he has been convicted in the past for criminal mischief and battery.
Let's just hope he'll think twice before repeating this public spectacle in the future.
20 Ridiculous "Florida Man" Headlines (Part 2)