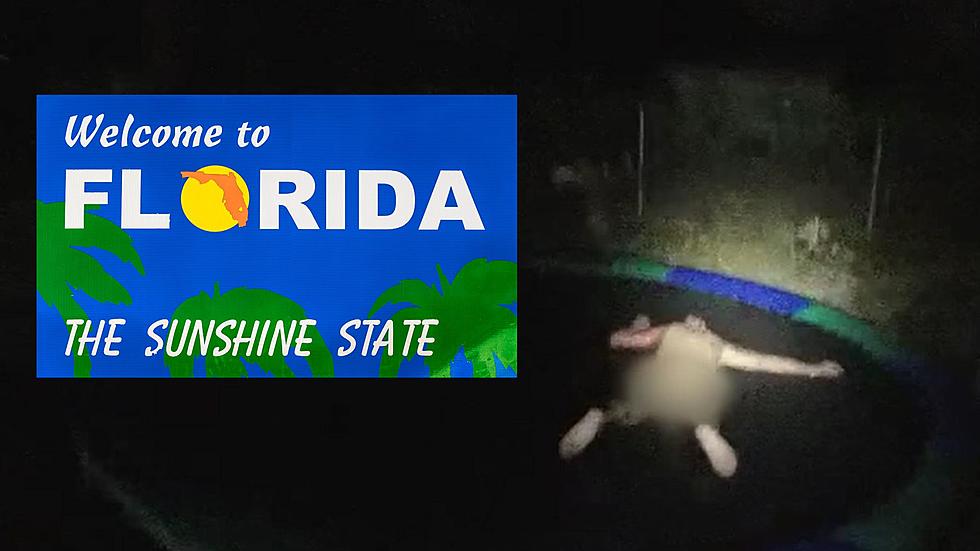 Greased-Up, Naked, Florida Man Arrested After Crime Spree
Volusia County Sheriff
A man was arrested Friday morning in DeBary, Florida after he allegedly broke into two homes, then tried to avoid deputies by jumping in a swimming pool, all while not wearing any clothing, deputies reported.
Deputies said they responded around 2am to a call about a burglary of a home on Highbanks Road and encountered the suspect, identified as 34-year-old Blake Tokman. The Volusia County Sheriff's Office said Tokman broke out a window to break into a home, then left and broke into another nearby home.
When deputies arrived, they found Tokman at the second home. Body-Cam footage shared by the Volusia Sheriff's Office shows Tokman run from the deputy, jump into a pool, then climb out of the pool and jumped on a trampoline.
The sheriff's office said it took four deputies to wrestle down Tokman, who kept kicking and slipping away from the officers.
It was after his arrest that they figured out why he was so slippery - he was covered in a mixture of wheel-bearing grease, peppermint oil, and blood. For his medical evaluation, it took three medical professionals to secure him to a stretcher for evaluation.
It is believed that (no surprise here) Blake Tokman may have been under the influence of some kind of recreational drugs.
34-year-old Blake Tokman is being charged with two counts of occupied burglary, three counts of battery on a law enforcement officer, two counts of criminal mischief and finally, resisting arrest with violence. In the process of arresting him, one officer received a cut on his arm.
Read more at Click Orlando