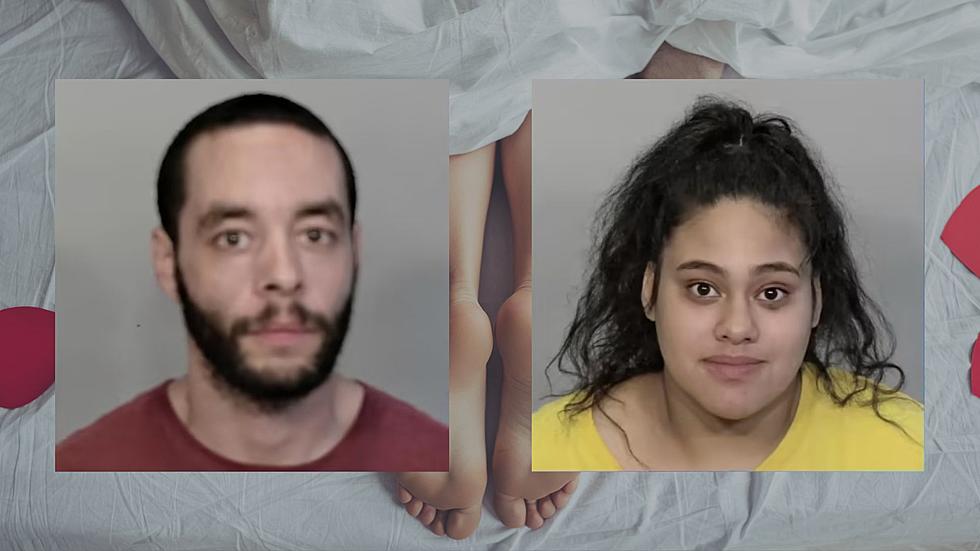 Two-Thirds Of A Florida Threesome Arrested After Things Get Violent
Canva / MCSO
According to authorities in Marathon, a Florida threesome (yes, the sex kind. No, not the sex position 'Florida Threesome', just a threesome that happened in Florida) ended up with some of its members being arrested after things turned violent for the trio.
Spokesperson for the Monroe County Sheriff's Office, Adam Linhardt, said that the couple and the victim, a 29-year-old woman, had a disagreement while they were all in bed together for a "romantic interlude."
The argument that was happening at the suspects' residence eventually turned violent when 31-year-old Steven Lopez and 20-year-old Velez Vazquez started striking the victim.
However, the violence didn't stop there. Whatever was happening escalated to the point of Steven Lopez throwing a cinder block through the rear window of the victim's car.
Deputies caught up with Steven Lopez and Velez Vazquez after they had left the scene, tracking them down on the 11000 block of Second Avenue Ocean.
Lopez faced a felony charge of throwing a deadly missile, and Velez Vazquez is facing a felony battery charge.
A sheriff's office news release doesn't specify what the three were arguing about.
Monroe County Sheriff's Office spokesperson Adam Linhardt said nobody was seriously hurt.
Read more at Local 10
LOOK: Baby names that are illegal around the world
Stacker
scoured hundreds of baby name databases and news releases to curate a list of baby names that are illegal somewhere in the world, along with explanations for why they're banned.
More From ESPN 104.1 FM and 1170AM