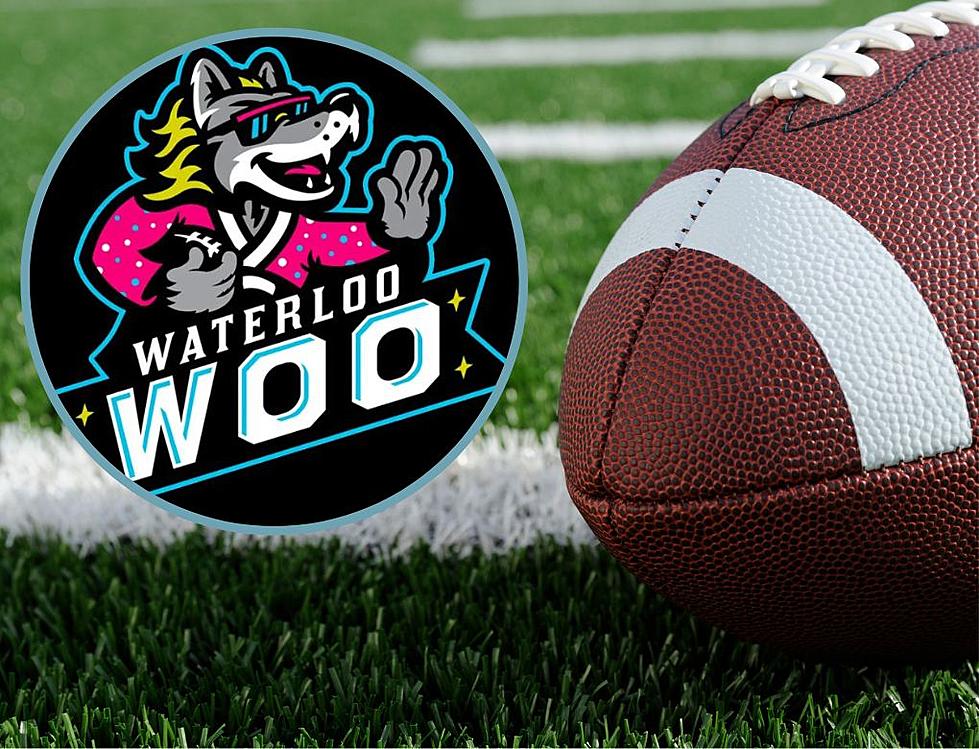 Major Developments for Waterloo's New Arena Football Team
Courtesy of Waterloo Woo/Canva
A few months ago, we shared with you the news that the Cedar Valley would be welcoming a new sports team. The Waterloo Woo is an arena league football team that will play all of their home games at the Hippodrome Arena at the National Cattle Congress.
According to an earlier report, the Waterloo Woo was the third city selected to host a sports team for this league.
Arena League officials confirmed that the team intends to hire local staff and "involved local business leaders in the ownership group."
The very first season is set to kick off in June of 2024.
Now, there is some more information that is set to come out regarding the Waterloo Woo. The public is invited to an event that will shed new light on the team that will be taking over Waterloo.
Officials will introduce the team's new local ownership group, and "hear about their plans to earn the love of the community and dazzle fans at the arena..."
Event Details
The Waterloo Woo event is set to take place on Thursday, October 19th from 1:00 PM to 1:45 PM. This will be held at the Hy-Vee in Waterloo located at 1422 Flammang Drive. 
If you're interested in getting season tickets to the Waterloo Woo for their inaugural season, then make sure to check out the official team website here.
Stay up to date with everything going on in Eastern Iowa by downloading the free station app from your app store. Also, do not forget to follow the station across all social media platforms so you can be in the loop about other news and events in our neck of the woods.
E.J. Warner's First Time Starting as QB For Temple
E.J. Warner started his collegiate career on September 17th, 2022 as starting Quarterback for Temple against Rutgers.
Gallery Credit: Kerri Mac
Fenelon Street Elevator
The steepest and shortest railway is in Dubuque.
Gallery Credit: Kerri Mac
More From ESPN 104.1 FM and 1170AM