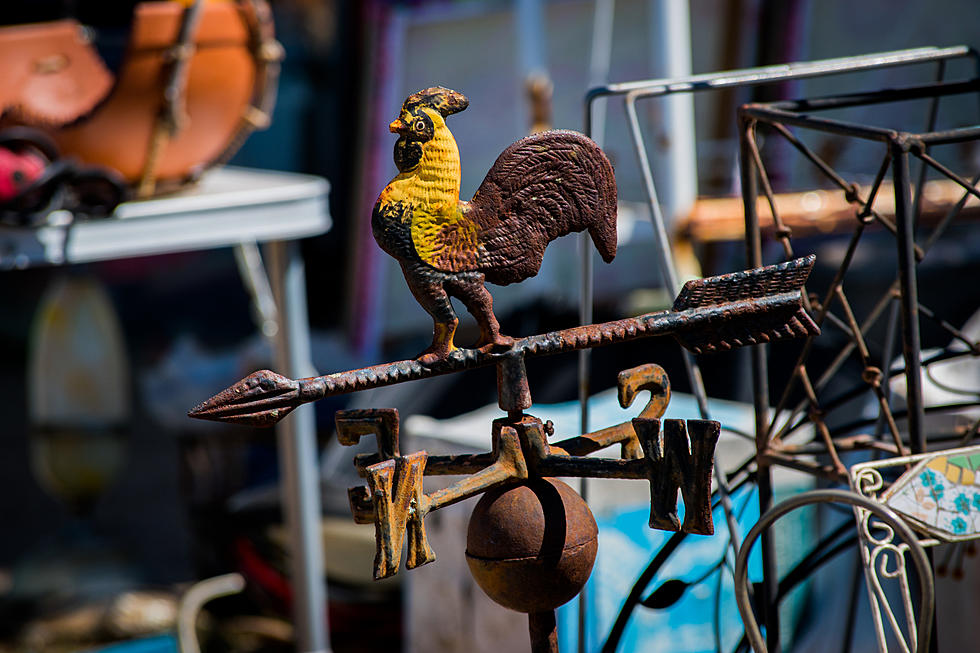 These Are Some Of The Best Flea Markets In Wisconsin
Kimbra Ritchie
Visiting flea markets and antique shows in the Midwest is a popular pastime for many of those in Wisconsin. Every year my family visits flea markets throughout Wisconsin so when Only In Your State released a list of what they called the best flea markets in Wisconsin I was excited to see it.
The List Of Great Flea Markets
Today we will be looking at 5 of the best flea markets in Wisconsin. I plan on checking out all these spots when they are up and running again. Let us know if you've visited one of these spots.
7 Mile Fair Located In Caledonia
This market is reported as one of the biggest flea markets in Wisconsin. It also goes on to say,
7 Mile Fair, Wisconsin is 'the' place to find real bargains. From farm-freshproduce, to great gifts, home, garden and hobby items and even the latest children's games and electronics. We are a one-stop shop for everything that your family needs all year round.
Pea Pickin' Flea Market Located In St. Croix Falls
Another great spot to check out. This seasonal flea market is open on weekends from the end of April until the beginning of October. OIYS went on to say,
You'll enjoy walking around, talking to vendors, and searching for treasures.

 
Elkhorn Antique Flea Market Located In Elkhorn
This market has over 500 dealers, and people from all over the country come to visit and be a part of it. It truly belongs on this list. the official website goes on to say,
Welcome to the Elkhorn Antique Flea Market! You've obviously got the "antique bug" just like us. In fact, that's how the Elkhorn Antique Flea Market began in 1982. A set of collectors and antique dealers saw potential in a perfect setting at the Walworth County Fairgrounds for the start of something big.
One Trick Pony Located In Milwaukee
Take a look at this vintage and handmade flea market! Their website went on to say,
ESTABLISHED IN 2016, ONE TRICK PONY WAS FORMED BY EVENT COORDINATOR, MAUREEN POST AND ALIVE AND FINE OWNER, ASHLEY SMITH AS A MILWAUKEE BASED VINTAGE MARKET. OUR FIRST MARKET FEATURED OVER 20 OF THE BEST VINTAGE VENDORS AROUND AND ESTABLISHED OTP AS A MUST ATTEND EVENT.
Seymour Flea Market Located In Seymour
This one has a wide variety. Get ready for antiques, flea, new, old merchandise and produce just miles west of Green Bay!
What do you think of these spots? Was one missed? Let us know on our app. You can also see another list looking at even more spots here.
See Why This Available Rock Island House "Needs An Exorcism"
A house for sale in Rock Island is definitely a fixer-upper.
Barbecue, Pizza, & Beer-Illinois' Route 84 has Some Hidden Gems This Time of Year
Road trips aren't complete until you've stopped into some hidden gems along the way.
More From ESPN 104.1 FM and 1170AM