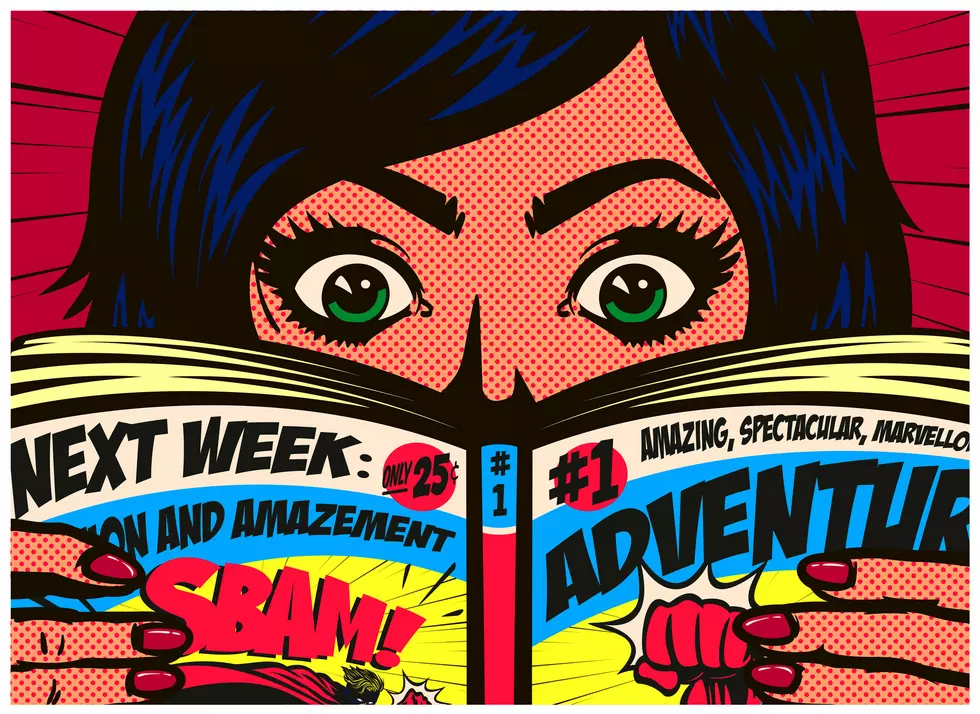 Moline Public Library Welcomes Everyone For Free Comic Book Day
drante
Get ready for Free Comic Book day happening on May 7th. Many kids and adults alike love this day and flock to different comic book stores. Another great spot to check out is your local public library, and it looks like this year Moline is the place to be!
Comics are a great way to help get kids interested in reading, it also helps provide great nostalgia for adults!
Moline Public Library Comic Book Day
What's great about this program is that it is meant for all ages and no sign up is required.
The website states,
Celebrate your love of comics and graphic novels here at the Library! Come in costume, pick up a free comic or two, play some games, enjoy some art made by members of the community and take some fun pictures! Check out all our departments for fun comic-themed games and crafts.
Free Comic Book Day is Saturday, May 7 at the Moline Public Library, located at 3210 41st Street, Moline. A special thanks were given to Moline Public Library and Mellow Blue Planet for sponsoring this awesome event!
About Free Comic Book Day
This day was founded by Joe Field and launched in 2022. So now is a great time to get into the day as it celebrates 20 years! The idea for this day was simple and fun according to Wiki,
Free Comic Book Day is an annual promotional effort by the North American comic book industry to attract new readers to independent comic book stores.
As of now, FCBD has become an official Children's Book Week event and has inspired similar events for German- and Dutch-language comics industries. You can learn more about this day here.
This Iowa Home Has A Lego City In It!
Many of us had Lego Growing up, but this house takes it to the next level!
Over 500 sets help make up this entire city. Now let's take a closer look at this Iowa home's Lego city.
What To Expect For Quad Cities Play Station 2022
The Play Station is a newer attraction in the Quad Cities, but families have already fallen in love with the roughly year-old amusement park! Owner Nick Edwards was excited to share what the future of the QC Play Station.
"We have lots of exciting things in the pipeline for our Quad Cities Location. The entire facility is currently getting an entire makeover which began earlier this year."
More From ESPN 104.1 FM and 1170AM