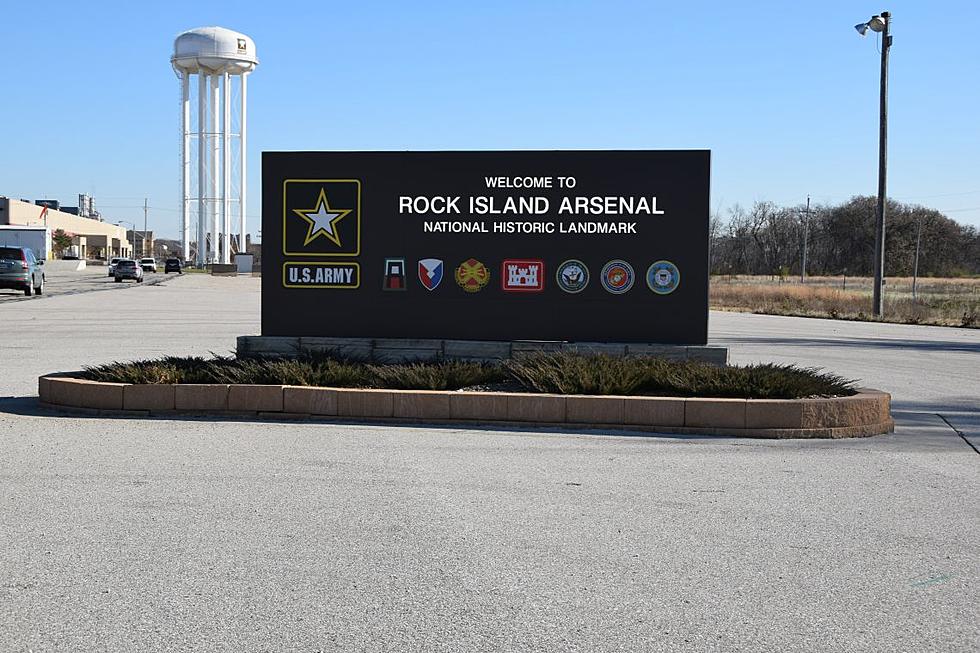 With No Pass Required The Rock Island Arsenal Will Open To The Public
Rock Island Arsenal
Back in the day, The Rock Island Arsenal was always open to the public.  But, with changes to security, it now involves permission and passes.
If you've wanted to visit the Arsenal but the idea of government paperwork makes your head spin, the weekend of May 19 and 20 will be perfect for you.
Armed Forces Day Celebration
The Rock Island Arsenal is inviting everyone in the Quad Cities for their annual Armed Forces Day Celebration taking place Friday and Saturday, May 19-20 on the Rock Island Arsenal.  During this weekend visitor's passes will not be required.
The celebration will include a full carnival, live music, food trucks, vendors, military displays, a car show, fireworks, and the Arsenal's annual Run the Rock 5K/10K and America's Kids Run.
Here is all the fun you join in on for the two-day event.
Friday, May 19:

4:00 p.m. Run The Rock/America's Kids Run packet pick up, Carnival and vendors, Opening Armed Forces Day ceremony,
5:00 p.m. Wicked Liz and the Belly Swirls performs.
Saturday, May 20:

8:45 a.m. Carnival and vendors, America's Kids Run opening remarks, and run events,
9:35 a.m. Run The Rock 5K/10K opening remarks, ceremonial opening, 1
10:00 a.m. Race begins,
10:45 a.m. 5K Run The Rock awards,
11:05 a.m. 10K Run The Rock awards,
11:30 a.m. Car show beings,
1:00 p.m. Matt Fuller Band performs,
5:30 p.m. 30 West performs,
9:15 p.m. Fireworks,
The Arsenal is ready to see and celebrate with the Quad Cities;
"This is an opportunity for our collective communities to express our gratitude, admiration, and support to the men and women who have answered the noble call of service. Currently, there are more than two million men and women in uniform, serving and defending our country in every time zone, in the air, ashore, and afloat. Join us in celebrating the United States armed forces that our installation supports and plays an integral role in the successes and efforts that are the fabric of this nation's freedom."

 
Top 20 Surprising Facts You Didn't Know About Iowa
With all these interesting facts about Iowa, it's hard not to develop a newfound appreciation for the state. From their technological, medical, and environmental advancements, Iowa is leading the way in many fields and has a bright future.
See Why This Available Rock Island House "Needs An Exorcism"
A house for sale in Rock Island is definitely a fixer-upper.
More From ESPN 104.1 FM and 1170AM