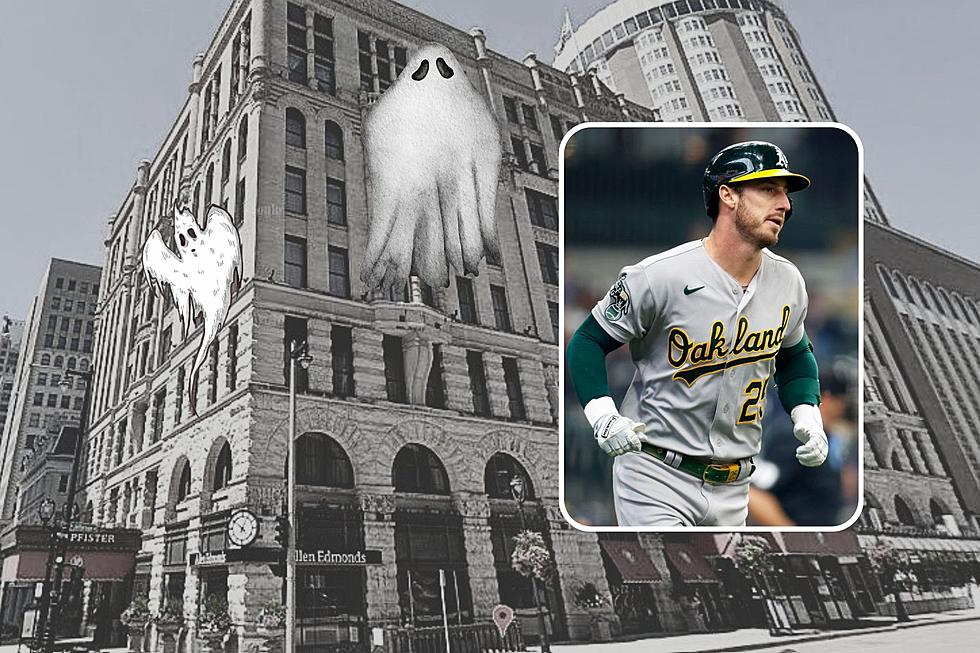 Oakland A's Player Shares Creepy Experience at Wisconsin's Pfister Hotel
Google Street View, Getty Images, Canva
Oakland Athletics player Brent Rooker just learned firsthand that ghosts really do exist at Milwaukee's Pfister Hotel.
Wisconsin's Most Haunted Hotel
The Pfister Hotel in Milwaukee, Wisconsin is one of the most fancy and historic places to stay in the city.
The Pfister Hotel has had many celebrity guests throughout the years, and it is often the prime lodging choice for Major League Baseball teams who come to play in Milwaukee.
The Oakland Athletics were recently in Milwaukee to take on the Brewers, and many of the team members stayed at the Pfister Hotel with nothing creepy to report. Unfortunately, Oakland A's outsider, Brent Rooker, was not so lucky.
Brent Rooker's Haunted Stay at the Pfister Hotel
WTMJ in Milwaukee
Ok, I'll admit changing TV channels is pretty harmless ghost behavior, but I really don't want to experience something like that myself...especially when it happened MULTIPLE times!
Rooker told WTMJ;
 I fell asleep with it on one night and woke up at like 4 a.m. and it was off, which I figured was just like a sleep timer. I woke back up at 7:30 or 8 and it was back on, and on a different channel than I had fallen asleep with it on.
Nope. Sorry, but I would never stay at the Pfister Hotel again...would you?
Celebs Share Their Personal Paranormal Stories
The Ghost Hunting Game is High at These 12 Places in Wisconsin
More From ESPN 104.1 FM and 1170AM