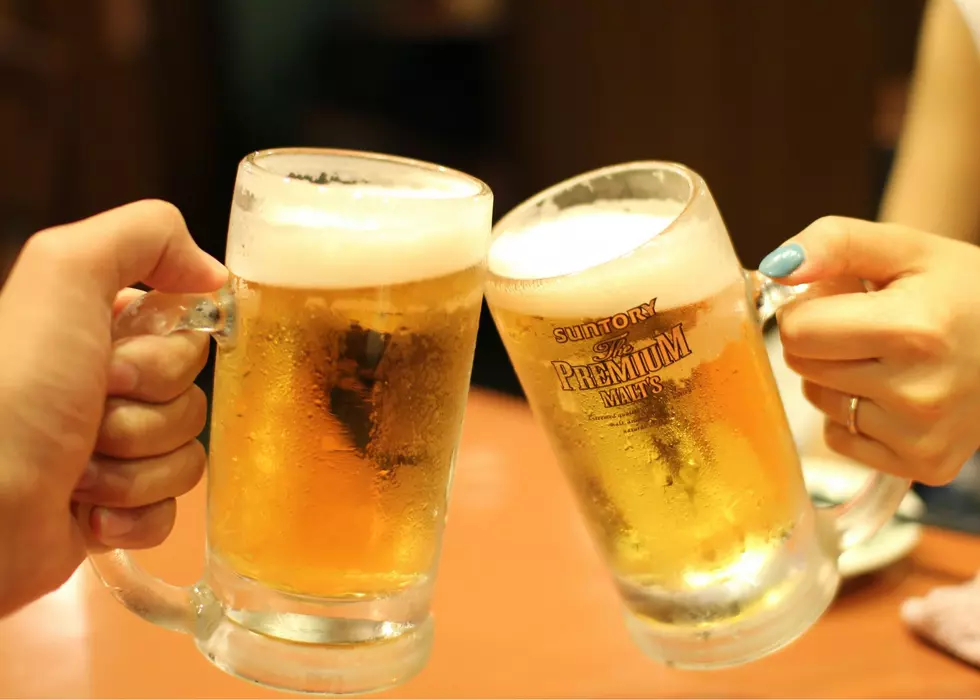 Save The Date & Have A Beer For Oktoberfest Quad Cities
Unsplash
If you want to start the pregame early, consider this your warning: Oktoberfest QC 2022 is coming up in Rock Island!
Tickets are on sale now for the Quad Cities' second annual Oktoberfest which will be on October 22nd from 12:00 p.m.-9:00 p.m. at the Hauberg Estate in Rock Island. That's at 1300 24th Street.
Of course, there's beer involved but it will be a celebration of the QC's German roots.  It will feature live music, games, food, and yes, obviously beer.
There will be activities for the kids too! Those will start at noon and there will be games like trivia and pretzel tosses throughout the day.
The ceremonial keg tapping will be at 4:00 p.m. and there will be live music from Die Musikmeisters from 4:30 p.m.-8:30 p.m. Of course, you'll be able to buy yourself some beer and food but you'll be able to get your hands on some souvenir mugs too.
Plus, you could be named King or Queen of Oktoberfest 2022! Just wear your best Oktoberfest gear and that honor could be yours. 'Queen of Oktoberfest 2022' would definitely go on my resume.
Admission
The good news is that admission is free from 12:00 p.m.-4:00 p.m. but if you want to get in after 4:00, it will cost $10 in advance or $15 at the door. Kids 12 and under are free.
If you're already ready to go to Oktoberfest, you can get those tickets at the Eventbrite event here and more details about Oktoberfest QC on their Facebook event.
Up The Hill Of The Bix Seven
We started to see the runners a little after 8 a.m. and boy was there a lot of them!
EXCLUSIVE: Take A Look Inside The New Mexican Restaurant in Bettendorf
We got a first visit to Dos Hippies, the newest Mexican restaurant in Bettendorf!
More From ESPN 104.1 FM and 1170AM