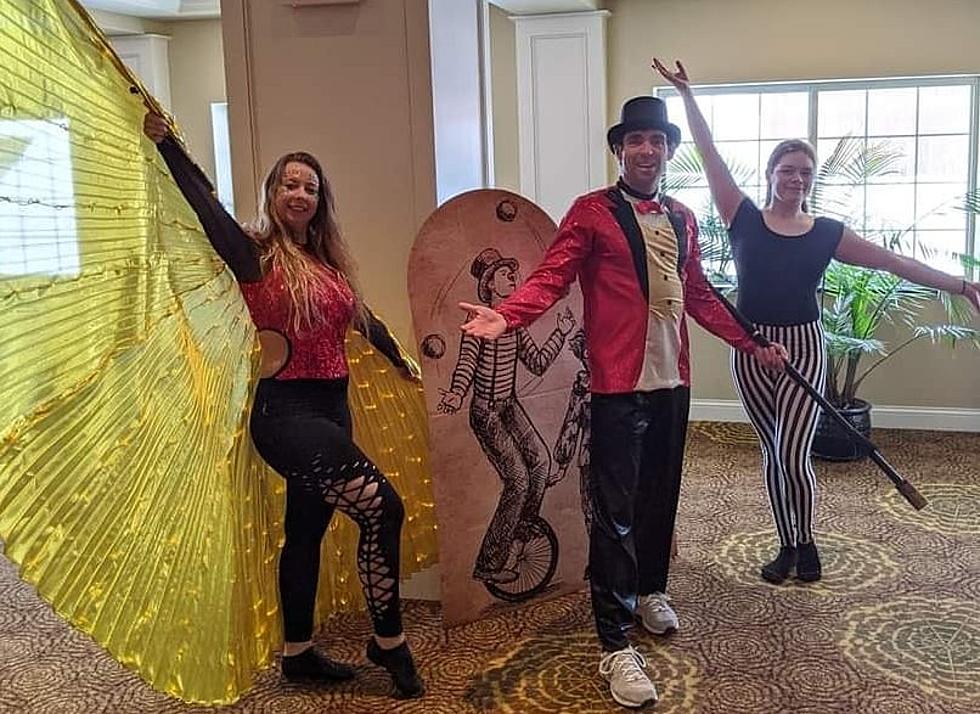 The Quad Cities Can Test Their Circus Skills At Open Circus Jam
Jill White
If you've ever wanted to know what it's like to perform tricks like you would see at the circus, or wanted to see if you have the skills to be in a circus, there is a perfect event coming up for you in the Quad Cities. It's called Open Circus Jam and it's a unique way to work out and the first of its kind in the Quad Cities.
Jill White wants to give Quad Citians an opportunity to have a unique workout. Jill and her colleagues are hosting a first-of-its-kind event called Open Circus Jam!
According to their Facebook Event, Open Circus Jam is for any type of flow, circus. acro-yoga artists to meet each other and have a fun community event. For those who have never tried anything circus or flow arts-related but have always wanted to, this is for them. If you have ever hula hooped or attempted to hula hoop, been in a circus, or gone to see a circus, are bored of normal yoga and want to try acro-yoga, or even just people looking to try something new in the New Year, Open Circus Jam is perfect you.
White says no skills or experience is required, just a willingness to try something new is what you need.
Open Circus Jam is taking place on Saturday, January 15th, from 1-4 p.m. at The University Club in Moline. To participate, the entry fee is $10 which will be able to support the space. Cash payment Is preferred and there is an ATM at The University Club.
They will start with a short yoga class warmup led by Nikki and then split into an open jam. Those who want to participate are free to bring their own hula hoops, props, or just themselves, and they will have extra supplies on hand. Open Circus Jam will feature acro-yoga, juggling, hula hooping, aerial dance, and more.
White says this will be a bend and brew-styled event which means alcoholic beverages will be available for purchase for those who are interested.
White is hoping for a good turnout saying,
"If we have a good turnout, I'm hoping to turn this into a recurring event! I hope to see you all there!"
More details can be found on their Facebook event page.
Quad Cities $1.25M Manson With Basketball Court, Theater For Sale
A home in the Quad Cities has gone on the market and it is worth every penny. This gorgeous LeClaire, IA mansion is selling for $1.25 million and it features a basketball court, home theater, two full kitchens, and so much more. Let's take a look inside.
LOOK: 20 Fascinating Photos From the First Modern Olympic Games in 1896
To celebrate the history of international sports cooperation,
Stacker
 took a look back at that groundbreaking event in Athens, when the modern Olympics were born in 1896. Keep reading to learn more about the athletes, spectators, and sports at that iconic event.
More From ESPN 104.1 FM and 1170AM