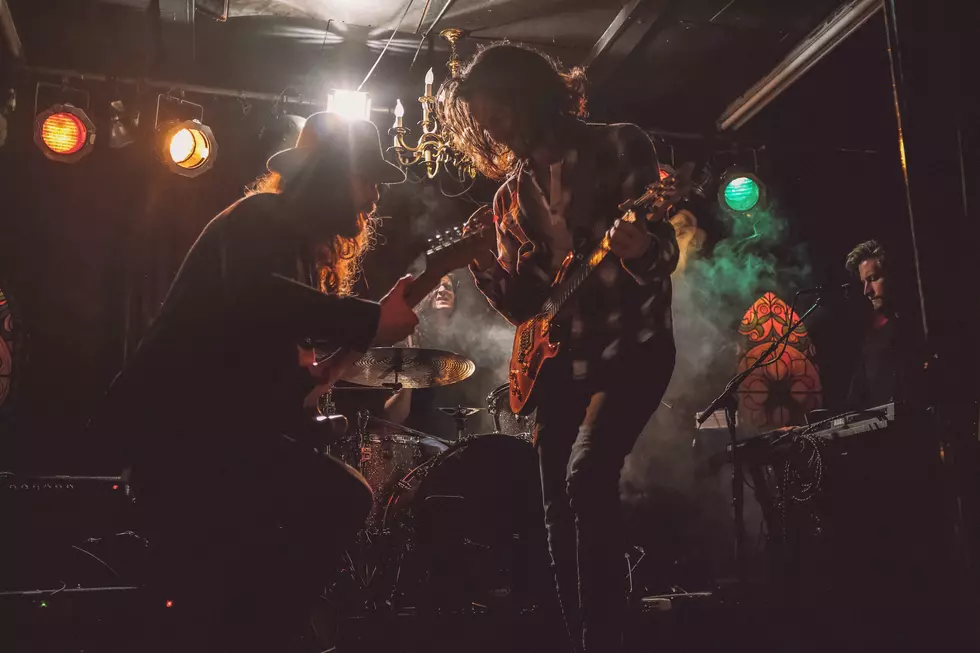 Mizzipi Mud, Knockoffs, Don Gustofson Play the QCA This Week
Photo by NeONBRAND on Unsplash
Time to celebrate the weekend with some great music this weekend in the Quad Cities area!  Here's a list of some live bands to go support.
Wednesday
3 On The Tree @ Geneseo Central Bank Pavilion
Ariel McReynolds @ Faithful Pilot
Thursday
Avey Grouws Band @ Faye's Field
Mizzipi Mud at Music on the Avenue in Clinton
JD Aguilera @ Go Fish Marina Bar & Grill
Corporate Rock @ Bass Street Landing
Ky/Ty + the other guy host open mic @ Green Tree Brewery
Alex & Alan Live Outside at Front Street Taproom
Wild Oatz @ Rock Island County Fair
Lewis Knudsen @Twin Span Brewing
Chuck Murphy Thursday night Live at The Gypsy Highway
Friday
Jumbies @ RME live at 5
Trophy Dads @ The Tangled Wood
The Crooked Cactus Band @ Gypsy Highway
Back Pocket at Parkside Grill & Lounge
Saturday
The Knockoffs @ The Block That Rocks (a.k.a. Iron Horse Saloon and Hawg Dogs)
The Marshall Tucker Band @ The Rhythm Section Amphitheater
BanD Acoustic @ Green Tree Brewery
Danger Zone @ O'Keefe's
Whiskey Business at Gypsy Highway
BitterSweet Nation at Rhythm City Casino
BRUSHVILLE CONCERT at the PSYCHO SILO SALOON
Soul Storm @ Isle Casino Hotel Bettendorf
Past Curfew at Len Browns
Barefoot & Sunshine @ Galena Brewing Company Moline Ale House
Sunday
The Knockoffs @ Runner's Park in East Moline
Sam Pement @ Green Tree Brewery
Don Gustofson @ Mississippi River Distilling
Upcoming Shows:
If you have any shows coming up that you'd like to promote here on 97X just email billstage@97X.com.  We'd love to get the word out about your show.
To add your event, send the info to BillStage@97X.com
Your New Vacation Destination! This Camping Resort is Perfect for the Family
Timber Lake Resort was established in 1955 in historic Mount Carroll, IL.
It was rebuilt in 2003 with all new facilities and a renewed spirit of hospitality.
1-815-244-1600
Best Quad Cities Area Dive Bars
Here are some of the best 'Hole in the Wall" taverns in the Quad Cities
More From ESPN 104.1 FM and 1170AM