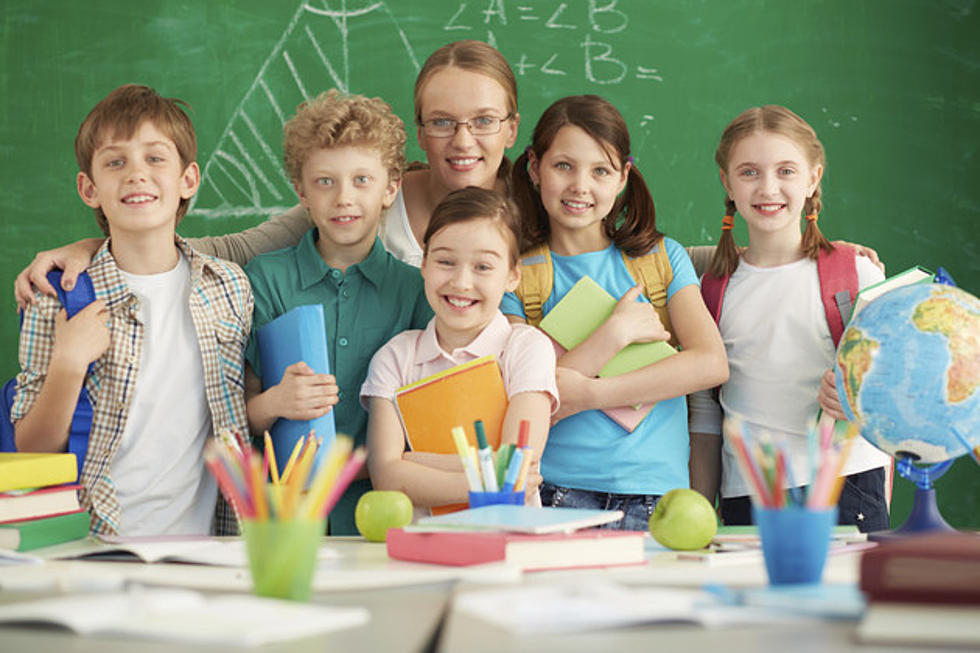 QC College Is Collecting School Supplies For Area Teachers
shironosov, Thinkstock
A local college is taking steps to ensure our QCA teachers don't have to pay for their students' school supplies. According to a recent survey the American public school teacher pays hundreds of dollars out of their own pocket each year for essential classroom supplies.
Hamilton Technical College hopes to ease the financial burden of our local teachers and is accepting donations at their 1011 E. 53rd Street, Davenport campus:
Monday - Thursday, 8am to 10pm, or Fridays from 9am to 3pm. 1011 E. 53rd Street, Davenport) Monday - Thursday, 8am to 10pm, or Fridays from 9am to 3pm.
According to their Facebook page all supplies will be accepted, but First Day Project representatives request supporters consider the following items in particular:
Crayons, colored pencils, pencils, loose-leaf paper, pocket folders, spiral notebooks, pens, markers, watercolors, backpacks, erasers, glue sticks, pencil boxes, rulers and scissors.
First Midwest Bank will also be collecting funds (monetary only) at 5 locations: Northpark (320 W. Kimberly Rd, DAV), Bettendorf (1975 Kimberly Rd, BET), Kennedy Drive (4150 Kennedy Dr, EM), Main Branch (506 15 St, MOL), and 41st Street (2222 41st St, MOL).
Contact our Student Services Advisor, Katie Keesecker at kkeesecker@hamiltontechcollege.edu or 563-386-3570 with any questions or concerns. Donations will be accepted through July 31.
More From ESPN 104.1 FM and 1170AM