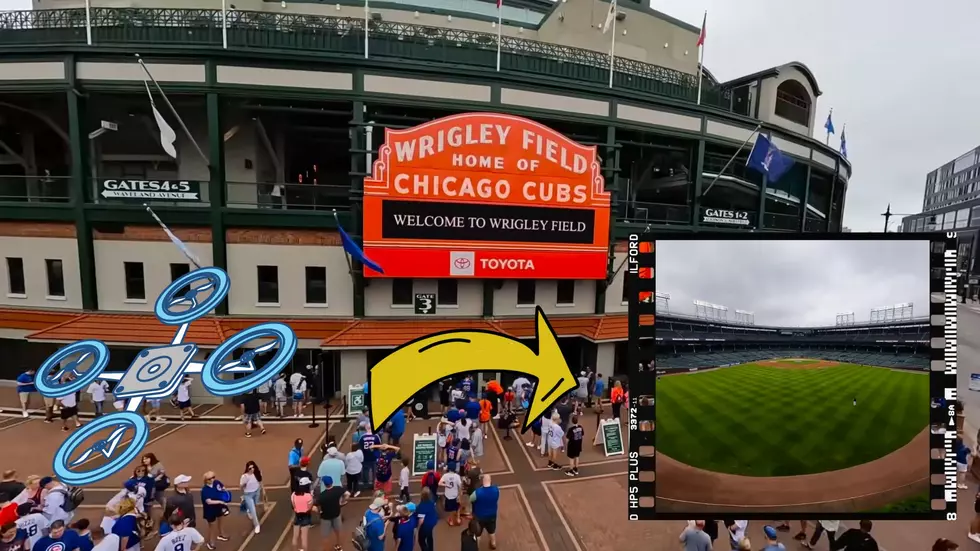 The Chicago Cubs Share Unbelievable Drone Video of Wrigley Field
Chicago Cubs via YouTube
As a life-long St. Louis Cardinals fan, it's hard for me to admit this. However, I must honor true greatness when I see it. That is definitely the case for a brand new drone video just shared by the Chicago Cubs. It is truly one of the most impressive drone videos you'll ever see.
I knew something unusual was going on when I woke up today and saw a new video shared by the Chicago Cubs trending on Digg and other social media sites. The official Chicago Cub YouTube channel explains what you're about to see:
See Wrigley Field and the surrounding neighborhood like you've never seen it before. Fly through Wrigleyville, the ballpark, the Cubs Clubhouse and more with this seamless drone footage.
They're not kidding. Even as a Cardinals fan, I tip my cap to whoever this drone pilot is. Maybe the best drone flying I've ever witnessed. Seriously. Ever seen a drone fly through the old-school mechanical scoreboard at Wrigley? You will now.
I am in awe of what I've just witnessed. Yes, the Chicago Cubs remain a rival of my favorite baseball team ever. But, your drone skills are on another level Cubbies. Well freaking done.
See Inside Michael Jordan's Extravagant Illinois Mansion
The Illinois Mansion Featured in the TV Series "Empire"
More From ESPN 104.1 FM and 1170AM