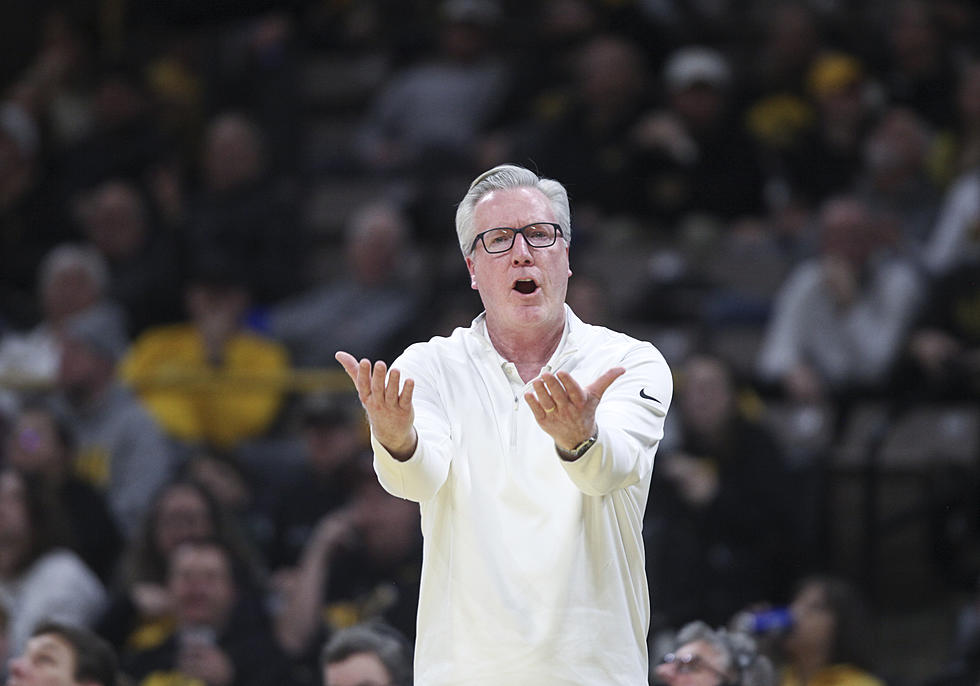 The Iowa Men's Basketball Team Is Dying By The Three [WATCH]
Getty Images
There is an old saying in the game of basketball when a team is too reliant on the three-point shot. Experts will say that team "lives and dies by the three." Right now, the Iowa men's basketball team is dying by the three, especially on the road.
Iowa is a good three-point shooting team. But lately, they've been icier than the weather outside. Three days after shooting 3 of 24 from downtown against Northwestern, the Hawkeyes shot just 3 for 28 last night in a 64-52 loss at Wisconsin. The Gazette reports that the loss now has Iowa sitting at 9-8 in the Big Ten conference and 17-11 overall. This was a game Iowa should have won. Wisconsin didn't exactly set the world on fire from downtown either. The Badgers hit just 4 of 18 from three and made only 10 of 18 free throws on the night.
The Gazette reports that six Iowa players took at least three 3 point shots. None made more than one. The Hawkeyes still leads the Big Ten in scoring, but this was their lowest output since a loss at Nebraska back in December. When a team is struggling to score it can usually depend on a star player to carry them through. But Iowa's Kris Murray had a game he'd like to forget. Despite averaging 20 points per game this season, Murray had just 5 against the Badgers.
The Gazette points out that Iowa has made just 19 of 100 threes in their last five road games. Fortunately, Iowa plays Michigan State on Saturday at Carver-Hawkeye Arena in Iowa City. Perhaps some home cooking will get the threes falling again. Because living and dying by the three is a surefire way to go home early in March.
KEEP READING: Here are 50 of the most famous sports goofs
LOOK: Biggest underdog victories in March Madness
Every spring, legions of sports fans turn their attention to college basketball when
March Madness
takes the national spotlight. Using aggregated Associated Press data, BestOdds has come up with 10 of the biggest—and most unlikely—underdog wins in March Madness history.
More From ESPN 104.1 FM and 1170AM