Vote to Decide Iowa's New License Plate Design
Iowa DOT
There are three designs to choose from:
The Great Wide Open has a teal stripe across the top representing the sky, and a green filed along the bottom with white in between.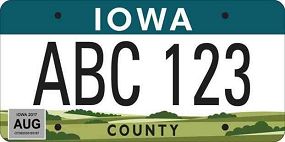 Flying Our Colors features a blue stripe across the top and a red stripe across the bottom with a shaded eagle on a white filed in the center.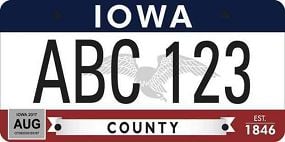 City/Country Reboot features the silhouette of a city skyline and a barn against a blue stripe across the top, and a stripe of green grass along the bottom.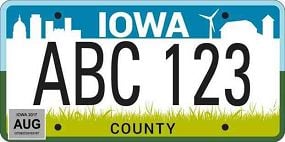 More From ESPN 104.1 FM and 1170AM