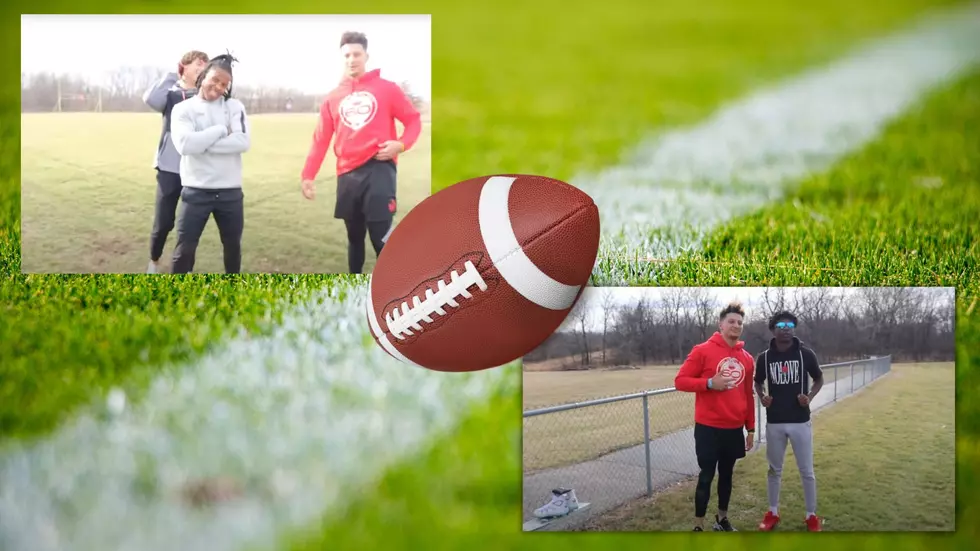 Watch New Missouri Tiger Get Surprise Visit from Patrick Mahomes
MrmFammVlogs via YouTube/Canva
When you're a 4-star recruit, sometimes you get surprises from famous people. That happened recently to an incoming Missouri Tiger when he had his workout interrupted by Kansas City Chief and NFL MVP Patrick Mahomes.
I saw this video that just got shared on YouTube with no context. After doing some intensive research, I've learned this is Joshua Manning who is a prolific receiver who's just committed to the University of Missouri.
Sports Illustrated
They said that Joshua Manning played high school ball at Lee's Summit and is one of the more sought-after recruits who has pledged to play for the Tigers. His brother is Micah Manning who is already a wide-out for the Missouri Tigers. He was also one of the guys playing catch with Patrick.
The fact that the video shows Patrick Mahomes also provided Subway sandwiches was an added bonus. Gotta make sure Patrick's sponsor gets their mentions. What a cool moment for someone just out of high school to get field time with arguably the best quarterback in the NFL.
Patrick Mahomes Kansas City Home
More From ESPN 104.1 FM and 1170AM