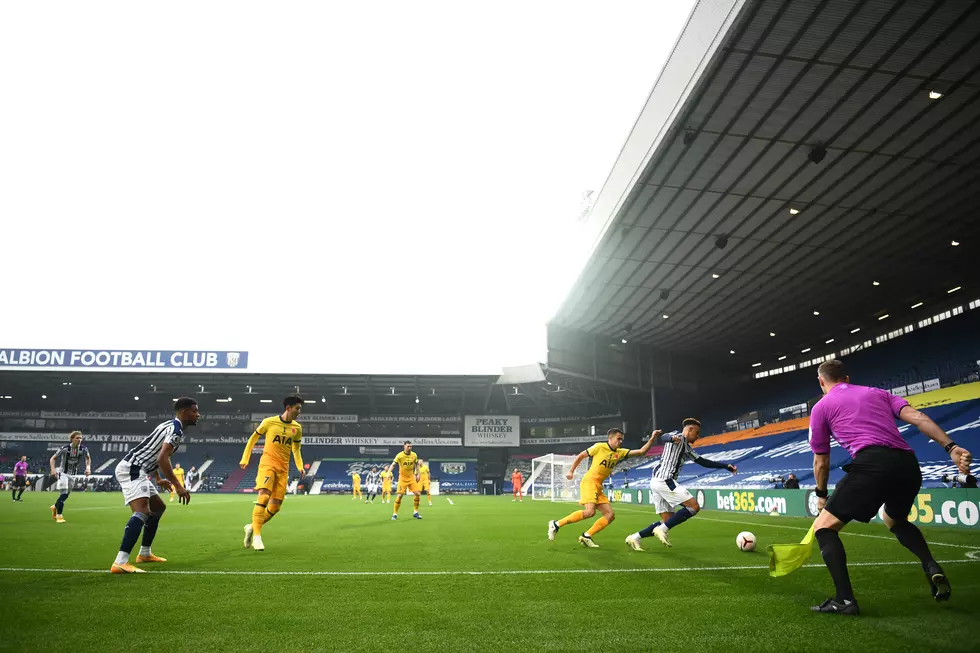 Which Teams Outside Top Two Has Best Chance to Win Premier League?
Getty Images
This content was produced in partnership with Gambler.Media.
While Manchester City and Liverpool are the two favorites to win the 2020-21 Premier League title by a large amount (current Pointsbet odds have them both between +160 and +190 with City the slight favorite), there is a group chasing the last two winners that all have their strengths and weaknesses.
Could one of them actually go the distance, over 38 match days, and hoist the silverware in May?
Here is a look at four teams outside of City and Liverpool that could do it. Check out this betting guide before putting your money on these games.
Tottenham (Current odds +800)
Tottenham? Win silverware? Pish-posh you say, the Spurs are not winners. They have won exactly one trophy in the last two decades, and two in nearly three decades, both in the League Cup (1999, 2008). Although if you are a Manchester United fan, you might be rooting for Tottenham to win something: the last two times Spurs did, United ended the campaign as European and World champions.
Can this team, with the Europa League, F.A. Cup, and Carabao Cup to play for as well (you know Jose Mourinho loves a cup run), go all the way and win a first league title in six decades?
Both of Tottenham's titles have come in years ending with 1 (1951, 1961), so there is that as well.
Chelsea (Current odds +700)
The Blues spent a lot of money to improve their attack, and their goalkeeping position. They also have some depth as well, which is more than can be said about some of the teams around them.
But I will be honest: I do not really trust this team in a big game. Maybe Chelsea can stay in the race, but I do not see a title this season.
Leicester City (Current odds +2500)
I am not sure how to read this. The Foxes, who sit on top of the Premier League table coming out of the final break until March, are joint fifth choice with a team sitting 14th in the standings.
Lack of respect? Probably a little, but the bookies do not usually get too much wrong. Jamie Vardy has already fired the Foxes to one unlikely title back in 2016, but this team faded badly last season, and will be tested greatly with UEFA Europa and other cup commitments.
Manchester United (Current odds, +2500)
When the bookies give the same odds to a team that is on top of the table after eight weeks and a team that is 14th, you have to start to ask some questions.
Is the team at the top not legitimate, or is the team in the bottom half a true contender?
Manchester United has some big wins over the last year: three victories over Manchester City, a win over a PSG team that just played in the UEFA Champions League Final, and others. Ole Gunnar Solskjaer has his team ready to play the big boys; it is the teams in the bottom half that give United issues. If they can fix that (mostly breaking down low blocks), this team is ready to make a second half title charge to number 21.
Verdict:
Of these teams, I would probably throw some money on Tottenham, and hope Mourinho doesn't implode the team (that usually comes in the third season), or I would take a shot with a talented Manchester United side, which could get hot like last year and go on a tear.
If you or anyone you know has a gambling problem, call 1-800-GAMBLER.
More From ESPN 104.1 FM and 1170AM