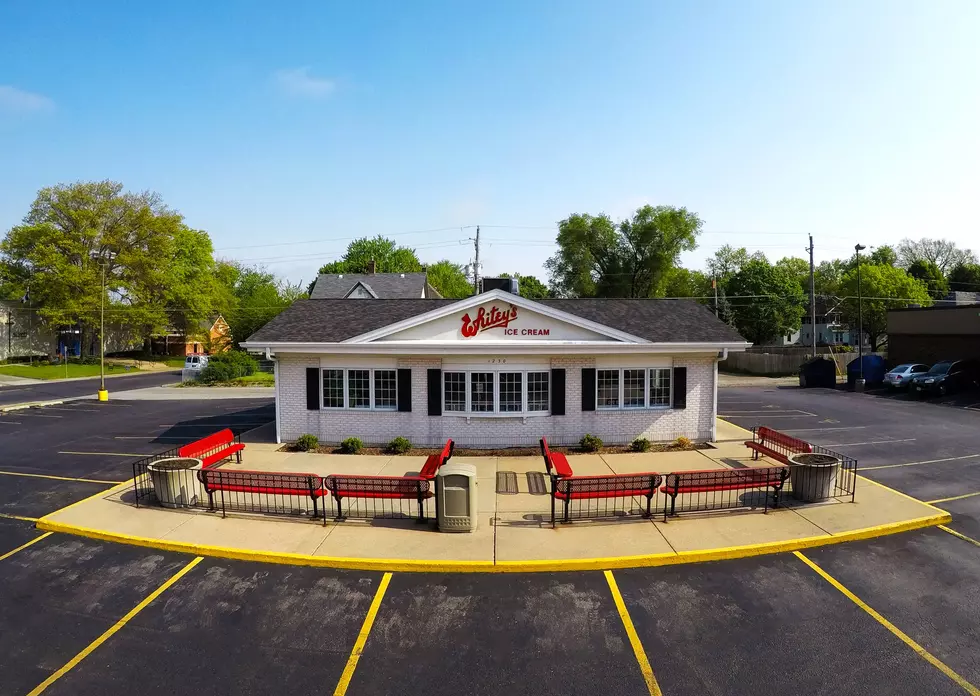 Whitey's Reveals New Flavor to Celebrate the Holidays
Whitey's Ice Cream Locust Street/Facebook photo
Any time Whitey's Ice Cream reps announce a new flavor, I know I need to make a trip to the nearest shop and try a scoop.
Whitey's has announced a new flavor just in time for the holidays and it's a flavor you've probably experienced since it appears in candy form on most Christmas cookie trays.
If you've ever been to a holiday party, you've seen this festive candy on the table. This treat comes in different forms. Sometimes it's white with red and white chunks, or some candy makers dye the treat pink. I've even seen the candy served with a dark chocolate base with a creamy white middle and topped with red and white spicy chunks of holiday goodness.
Whitey's new flavor is Peppermint Bark! The new concoction looks most like the last candy I described above. It's a white chocolate ice cream featuring a peppermint chocolate swirl and peppermint candy pieces.
Mmmm. Can't you just taste it?
You don't have to imagine it. You'll find the new flavor at all Quad Cities Whitey's locations.
It's a well-known fact that Whitey's can ship their delicious ice cream anywhere in the US, but did you know you can also send friends and family a Whitey's gift bundle.
The bundle includes a ceramic mug, ornament, and a $5 gift card all wrapped together for easy gifting! Supplies are limited this year, so grab it in-store or purchase it online while supplies last here. 
Don't forget about this either, you can get flights of Whitey's Ice Cream. Flights include four different Whitey's flavors.

Maybe you'd like to get other holiday favorites like Egg Nog, Chocolate Cherry Bon Bon, Peppermint Cookie, and German Chocolate Cake.
Just remember those seasonal flavors won't stick around long. Enjoy them while you can or better yet, get yourself a quart or a gallon and enjoy it at home whenever you want.
2021 Quad Cities Drive-thru Christmas Light Displays
Tis the season for awesome Christmas lights throughout the Quad Cities! It's always exciting to see everyone's hard work, but there are other light displays put up by city organizations and volunteers, and entire neighborhoods that you also need to see. This is the full list of drive-thru Christmas light displays in the Quad Cities area.
Should you Hide Christmas Presents in These Popular Spots?
With Christmas just around the corner, it's not too late to start preparing! If you want to surprise your loved ones with a gift that's sure to delight, make sure to hide it in an unexpected place that they won't search first! From under their car seats to inside their underwear drawers, people tend to put their gifts in all sorts of strange locations. The last thing you want is for someone to come back from their Christmas break disappointed because they never found the gift you worked so hard on!
So here are some popular hiding places.
More From ESPN 104.1 FM and 1170AM