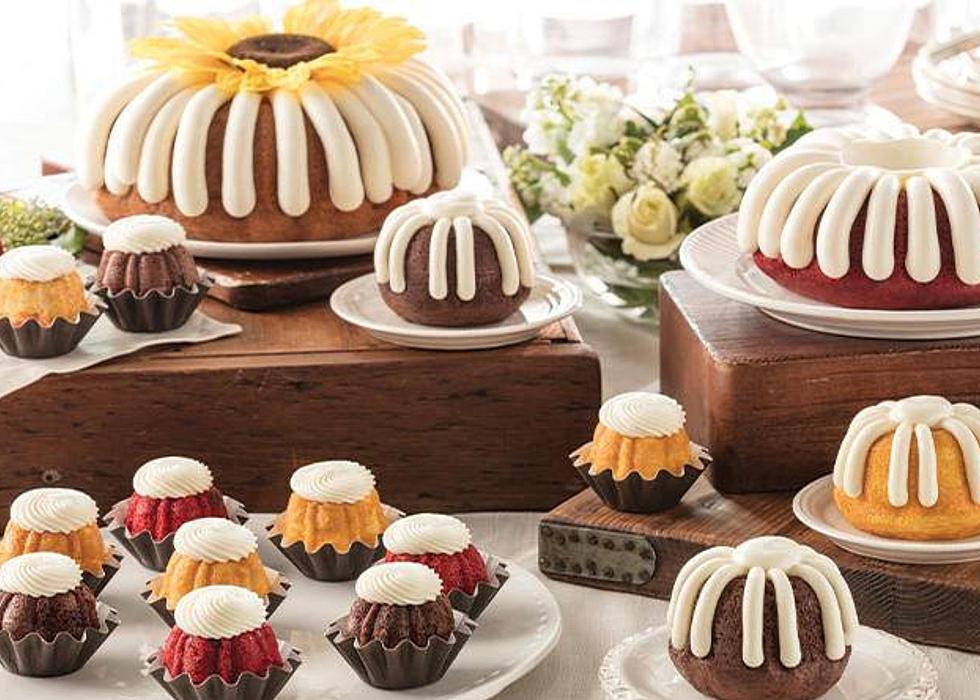 Year Supply Of Mini Cakes Up For Grabs At Grand Opening In Moline
Nothing Bundt Cakes (Davenport, IA) Facebook
Nothing Bundt Cakes is having their grand opening in Moline this weekend and there are plenty of sweet reasons to stop by!
We still have the fantastic Nothing Bundt Cakes in Davenport, but now the Quad Cities is getting our second Nothing Bundt Cakes location and this time, it will be on the other side of the river in Moline. The grand opening isn't limited to just one day either, it's a whole two days of events!
Friday, April 21st is the official ribbon cutting and 20% of sales will help Youth Hope. Nothing Bundt Cakes will be open 9:00 a.m.-6:00 p.m. on Friday.
Join B100 on Saturday, April 22nd from 12:00 p.m.-2:00 p.m. for the bundtini eating contest. If you can eat the most mini-bite size cakes in 100 seconds, you can win free bundtinis for a year courtesy of Nothing Bundt Cakes!
Stop by Moline's new Nothing Bundt Cakes (off of John Deere Dr., at 3923 41st Ave Dr.) early on Friday or Saturday for a free confetti bundtlet if you're one of the first 100 guests! Plus spin a prize wheel to see what you can win!
The party has a signature Moline spin too. From 11:00 a.m.-1:00 p.m. on Saturday, the Moline High School boys' basketball team will be at Nothing Bundt Cakes with their state championship trophy. 20% of the sales will go to benefit Moline Youth Basketball.
You can stop by the new Nothing Bundt Cakes anytime 10:00 a.m.-6:00 p.m. on Saturday to enjoy the new location's sweet treats!
World's Largest Arcade is in Illinois
This place is the largest arcade in the USA, with over 885+ games to play, and it's not like any arcade you've been to before.
Floating Vrbo
If you're sick of the normal vacations...a stay ON the water may be what you need.
More From ESPN 104.1 FM and 1170AM