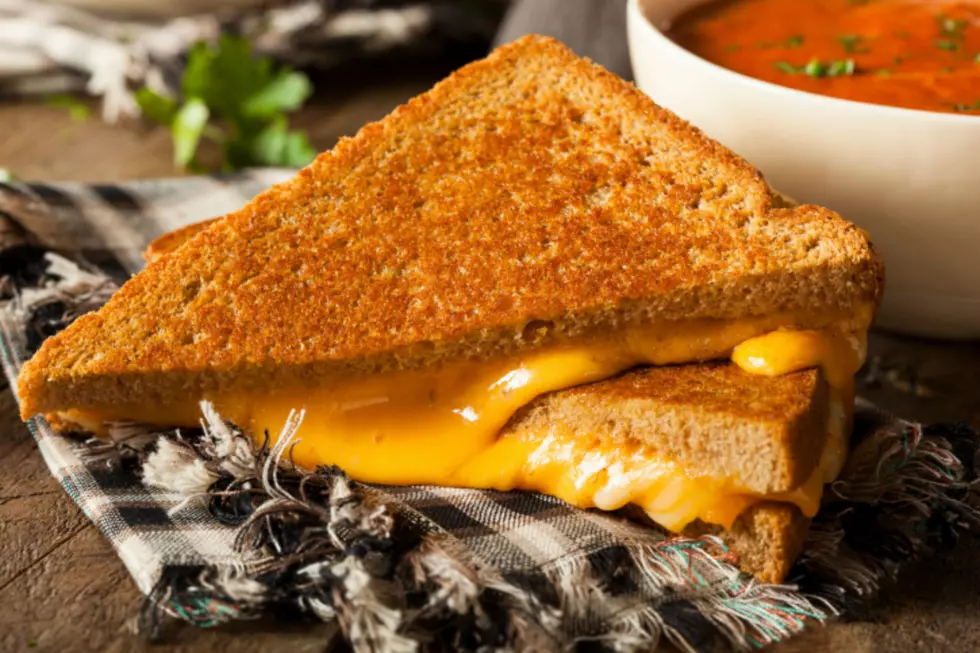 Your Picks for the Best Places in the Quad Cities to Get a Grilled Cheese
Thinkstock
In honor of National Grilled Cheese Sandwich Day I decided to ask you what places in town had the best grilled cheese. The place that got mentioned the most by you was Me and Billy Kitchen and Bar, 200 West 3rd Street in Davenport. Me and Billy has the Deluxe Darn Big Grilled Cheese. According to their menu it's a sandwich made with White Cheddar and Provolone, spinach, tomato and whiskey-glazed bacon marmalade on a sourdough bread.
Milltown Coffee in Moline, 3800 River Drive, received some love as well. Milltown's Grilled Cheese contains three types of cheese: American, provolone and Boursin cheese on toasted brioche bread. The other place that people said served a great grilled cheese is Village Inn. They have the Grown-Up Grilled Cheese. According to their menu, the Grown-Up Grilled Cheese includes American, Cheddar, Monterey Jack and Mozzarella cheeses, with bacon and grilled tomato slices on grilled Parmesan‑crusted bread.
Other spots people mentioned were the Blue Cat Brew Pup, Iowa 80 Truck Stop, Hooters and Steak and Shake. If you have a favorite place that serves grilled cheese that I didn't mention, post it in the comments below. Happy eating.
More From ESPN 104.1 FM and 1170AM