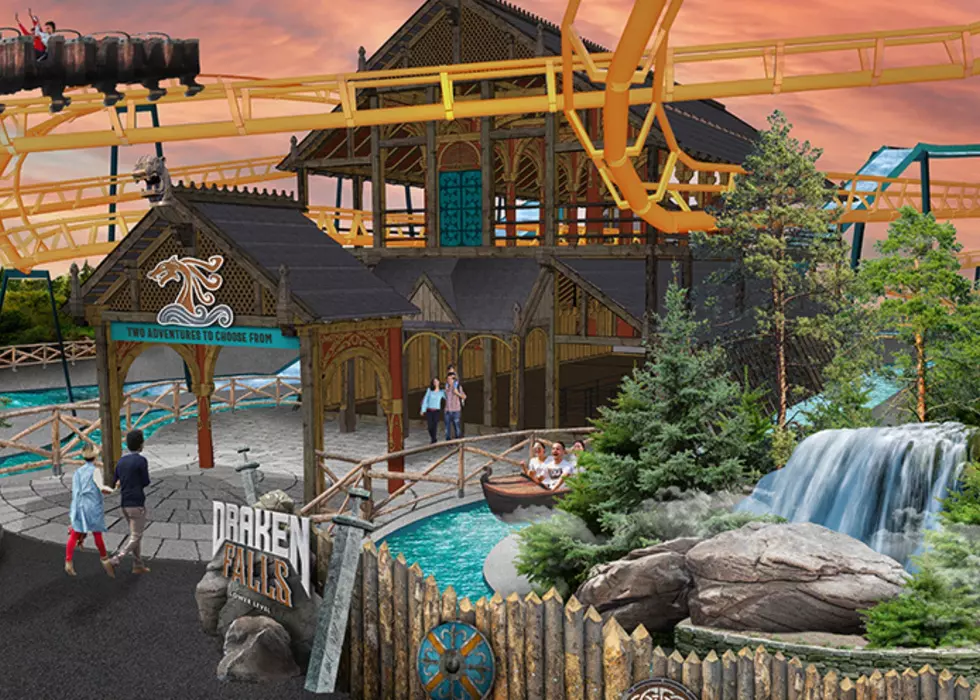 Adventureland Announces New Ride & Rollercoaster For 2023 Season
Adventureland Park Facebook
Adventureland has announced two new rides that will be opening up in the park next year as part of it's new Viking area.
One ride will be a family-friendly "junior coaster", according to KCCI, called the Flying Viking. It will travel 1,300 ft and will have twists and turns. It's minimum height requirement is 36 inches.
The other ride is a water log ride called Draken Falls that has a six-person Viking ship. It's height requirement is 42 inches. Adventureland hasn't had a log flume ride in several years after it's old one was torn down.
Adventureland General Manager Bill Lentz said about the new additions:
These two unique rides are even better when they are woven together, and both add something new and special to our lineup. Our guests voiced a desire for a new flume ride, and this next-generation version is bigger and better than anything to be found within hundreds of miles. Pairing it with a thrilling family roller coaster that people of all ages can enjoy is going to be a big hit.
The two new rides aren't the end of additions for Adventureland.l Lentz told KCCI that the park plans to spend millions of dollars in the coming years on improvements and updates to Adventureland.
Annual passes for the 2023 season are on sale now. You can get those on Adventureland's website or keep up with the latest from Adventureland on their Facebook page.
Meanwhile, as you wait until 2023, here's a fun picture of Vikings from Adventureland:
Quad Citizens Quit Their Jobs in the Most Epic Ways
Need some motivation to quit your job? These true stories might give you the push you need.
New QC Restaurant Is Ready To Help You Get Your Thai BBQ Fix
TukTuk Thai BBQ has opened up in the former Exotic Thai location in Moline!
More From ESPN 104.1 FM and 1170AM