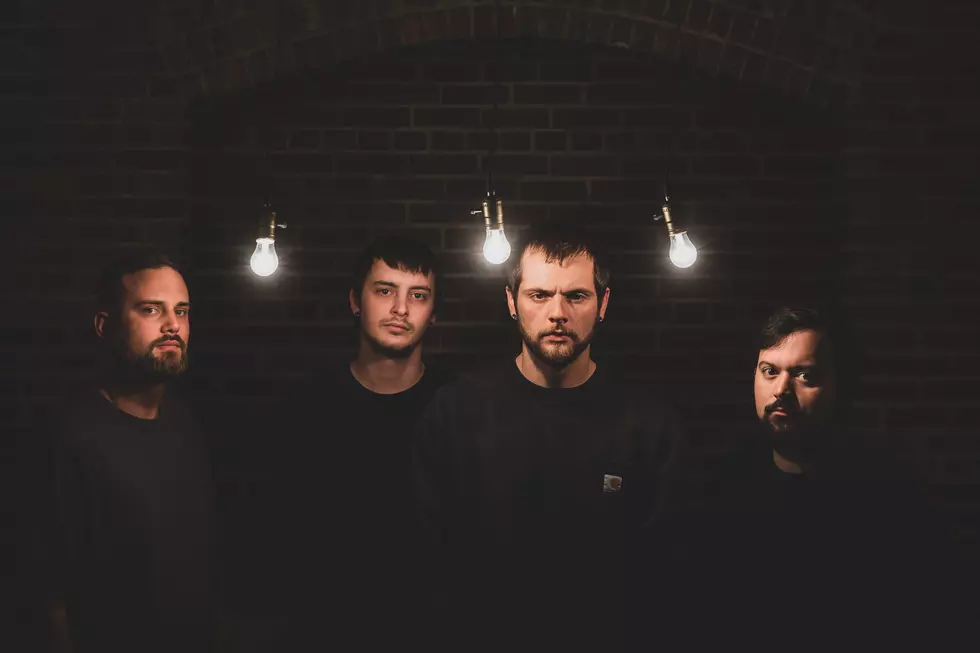 Alborn are Releasing a New EP This Month, and Here's Why It's a Banger
Alborn
I think it's safe to say that if you've been a hard rock fan in the Quad Cities for at least the last couple of years, you've heard the name Alborn before.  These boys from Northern Illinois busted down the walls at The Rust Belt opening for Buckcherry and Adelita's Way in February 2020.
Now almost 3 years to the day, they're set to release their latest EP entitled Push and embark on their first full-length tour alongside Powerman 5000.  I was fortunate enough to be given the opportunity to take listen to the EP ahead of time and give my two cents on the songs, for whatever that's worth!
The band recorded 4 songs for this EP, the first three Learn to Live, Push, and Even Numbers were recorded with CMC Productions' Chris Collier and James "Fluff" Harley who also produced Korn's latest album. The last song on the EP, Ten Times, was recorded with Morgan Rose of Sevendust and Jose Urquiza of Three Years Hollow.
In the past, the band has been compared to some pretty big names in the business such as Alice in Chains and Deftones. While I still hear some of those heavier influences in their sound (especially Ten Times) I feel like these songs have a more modern rock feel than their alternative rock predecessors.
I got a big Breaking Benjamin vibe a few different times going through the set, but with a huge dose of Sevendust sprinkled in throughout, which should come as no surprise since they have worked so closely with Morgan, and also toured with the band.
Learn to Live
Lyrically this entire EP is a story from start to finish.  Starting with Learn to Live, which may be my favorite track on the album, and Alborn's signature guitar intro, you can literally hear the pain and guilt in Justin's voice as he sings the lines "waiting on you" and "Thought I heard you say, from miles away" of the decisions that have to be come to terms with.
Push
Then we come to Push, the perfect choice to release as a single, its so powerful, almost the pinnacle of this battle that is being fought inside himself.  With that amazingly catchy chorus Justin sings "I needed someone, to push you away" as if he cannot quite win the war by himself, pitted with Raser's trademark screams, this is Alborn for everything they are worth.
Even Numbers
The "ballad" on the album, Even Numbers, has an M. Shadows of Avenged Sevenfold quality to Justin's voice, "count to ten to set me free"  this sort of internal struggle he wages against himself.  This track features a really interesting almost jazzy rhythm from Alex at times that really sets this song apart from the others, in a great and dynamic way.
Ten Times
Rounding out this quartet is Ten Times, what I have affectionately been referring to as OG Alborn.  It really makes me reminiscent of the first time I heard Prime.  Those subtle guitar riffs that you almost tend to take for granted with these guys are really what makes this entire album come Full Circle, and believe me, that pun is definitely intended.
I will say that at first, I was extremely excited to get the chance to do this, my very first album review.  But as I thought about it, I got a bit nervous...what if I didn't like the songs?  How would I be able to balance my ever-constant "Becky in Black" integrity of no holds barred, skip the bullshit pleasantries, but also not hurt the feelings of all the people who poured their hearts into this project, who I now consider my friends?
My fears were quickly squashed when I began listening to the tracks because I almost instantly fell in love with them.  Maybe it's because I myself have had many of the same doubts and feelings that get unpacked while you go along on this journey with these guys.  Maybe it's because I love how much I can hear the growth in their music, without them losing the rawness they had in the beginning.  But maybe it's because I just love good heavy music that makes you feel something, and that's exactly what this EP represents.  And that's why can't stop, and won't stop, spinning it.
Keep Looking: The Best Rocking Quad Cities Bar Patios To Hangout This Summer
There is something about having a drink on a warm summer night, or day, on a patio. You said these were some of the best the Quad Cities area has to offer. Got more to add in, send a picture of your place to ryan.mccredden@townsquaremedia.com
More From ESPN 104.1 FM and 1170AM