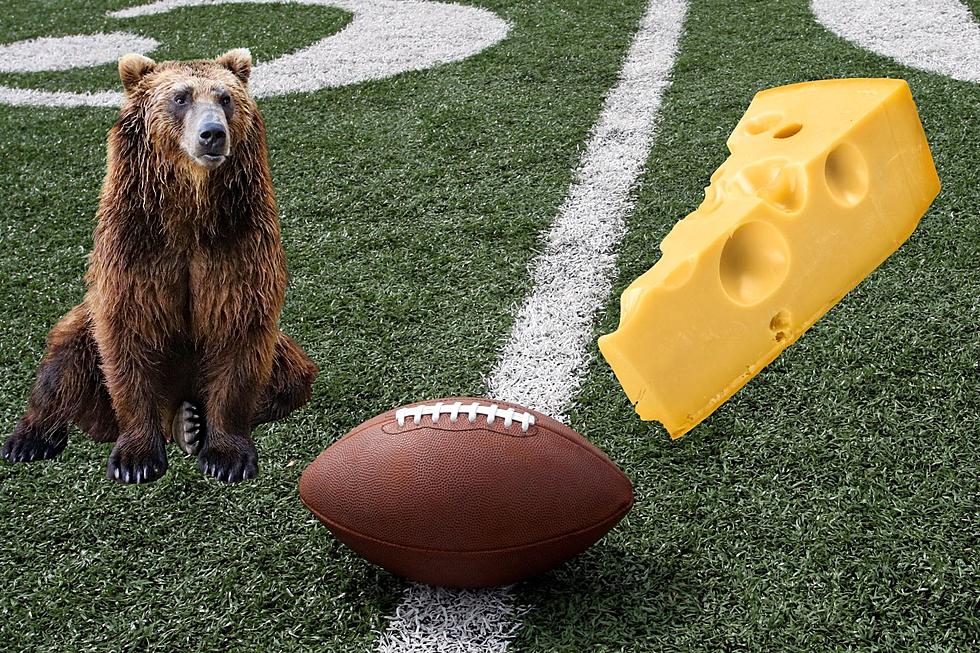 Watch The Bears vs. Packers Game With Us And Win At Kavanaugh's
Canva
The oldest rivalry in the NFL renews for the 207th meeting between the Chicago Bears and Green Bay Packers.  For the first time in 15 years, things will look very different when the two teams take the field.
Both Bears and Packers fans can watch the game with us on all the big screens at Kavanaugh's Hilltop Bar & Grill in Rock Island with some great specials and chances to win prizes, even if your team doesn't win.
Green Bay Packers @ Chicago Bears - September 10 at 3:25 p.m.
It's a rivalry like no other in sports.  The first meeting came in 1921 when Chicago would win 20-0.  Since then, Green Bay has taken the lead in the overall record at 105-95-6.
But this year, things are different.  For the first time in 15 years, future Hall of Fame QB Aaron Rogers is no longer under center.  And in the 15 years before that, the Bears had Hall of Fame QB Brett Favre to deal with.  But now, after 30 years of unprecedented play from the most important position in sports, the Bears will face an unknown in Jordan Love.
Meanwhile, the Bears have seen 37 Quarterbacks start a game over the last 30 years.  But now, they may have found their franchise with Justin Fields.  So as these two young QBs square off with young teams and unproven assets around them, a few plays and bounces of the ball can get the Bears season started in the W column.
Join Us At Kavanaugh's For Every TD and Tackle
Calling all Bears and Packers fans.  This is the place to watch the game!  We'll be at Kavanaugh's (1228 30th St Rock Island) from 3:00 p.m. till the final whistle with:
Euclid Beverage on hand with prizes and swag
$2.75 Miller and Coors 16oz Cans
Chevin's kitchen in Kavanaugh's serving the best gameday food.
Win $25 Kavanaugh's Gift Cards every quarter to help pay your tab.
Win Bears T-shirts after every score.
Win a $100 Hy-Vee Gift Card at the end of the game.
The rivalry will be on the field, and at Kavanaugh's.  The game will be hosted by:
Hairball from 97X - Bears fan
Connor from B100 - Packers fan
Jake from US 104.9 - Bears fan
Ryan from I-Rock 93.5 - Packers fan
So things could get a little wild.
Win, lose, tie...no matter what you'll walk away happy when you watch the game with us at Kavanaugh's in Rock Island.  Put on your game face and we'll see you there!
And don't forget you can catch every Bears game on ESPN 1170 AM and 104.1 FM!
These 11 Banned License Plates In Illinois Keep It Classy
Illinois residents have requested some raunchy license plates that the state has (not so surprisingly) declined.
The Best Places To Watch Iowa Football Games
We have gathered 15 places around the Quad Cities where people LOVE to watch Iowa Football games. Many bars with owners that are Hawkeye fans have specials on game days. Cheaper beer, special dishes, and even free shots when Iowa scores a touchdown.
We asked listeners where their favorite place to watch Iowa football was, and here is what they suggested.
More From ESPN 104.1 FM and 1170AM