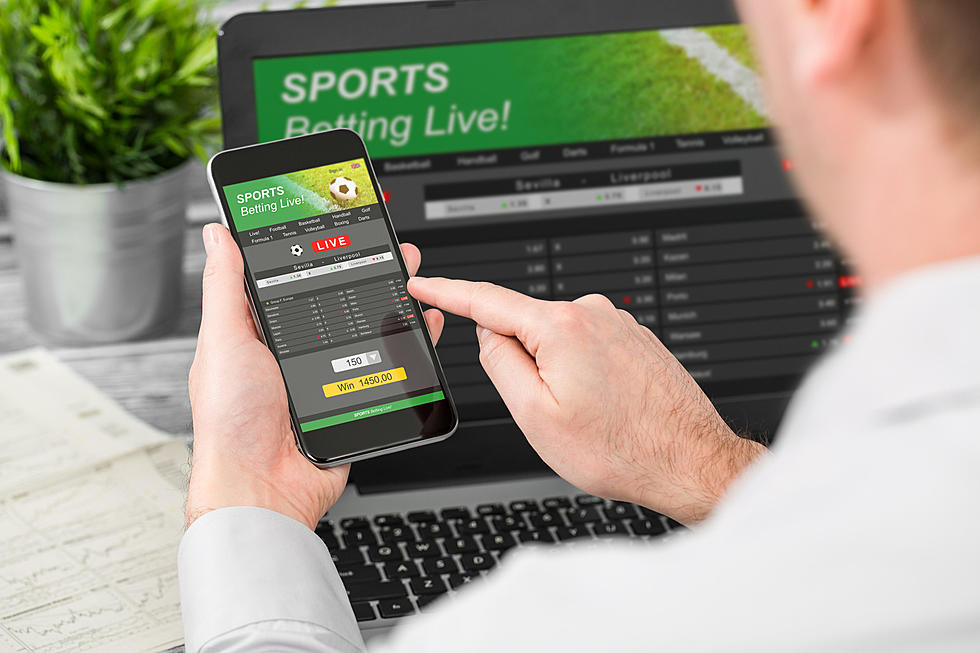 Betting on the NFL Draft is Prohibited in Iowa
Photo Credit: scyther5
I'll never forget last year, having only been in Iowa a month, on the night of the 2022 NFL Draft, I went to place a wager on the second overall pick. I thought the Detroit Lions would take a big swing and draft Malik Willis, the quarterback from Liberty University. That was when I found out that betting on the NFL Draft wasn't allowed in the state of Iowa.
It was a blessing in disguise. The Lions took Aidan Hutchinson with the second overall pick. Malik Willis fell all the way to the third round, and was selected by the Tennessee Titans with the 86th pick. Not only did I save money, I was spared being not just wrong, but completely and totally wrong.
So Why Can't You Bet on the NFL Draft in Iowa?:
Last year, when I pulled up my DraftKings app to make the bet, I clicked the NFL Draft tab, and was greeted with a strange message: "Draft wagering is not permitted."
As of 2023, draft wagering is not allowed in the following states: Connecticut, Iowa, Mississippi, New York, North Carolina, Pennsylvania, Virginia, and Washington. The reason is simple. It's not considered a sporting event under sports betting laws in those respective states.
I suppose that means making bets on the Golden Globes and the Academy Awards is out of the question too.
Draft Betting is Different Depending on Where You Live:
Other states limit the timeframe in which you can make a wager on the draft. In Michigan and West Virginia, you need to place your bets by Wednesday night, almost 24 hours before the draft begins. In Nevada, where Las Vegas is the gambling capital of the world, draft betting closes a full 24 hours before the draft starts.
These moves, particularly in Nevada, might be an effort to limit insider knowledge, such as team officials or staffers leaking information to friends and family on who they're set to pick. Being that the draft is taking place in Las Vegas this year, that's a major blow to anyone who traveled with the hopes of making a wager.
30 states have officially legalized sports betting so far. Being that it's such a newly legalized phenomenon, the parameters and underlying restrictions are still unknown to a large group of people, myself obviously included. The NFL is still trying to get a handle on it themselves. The season-long suspension of Atlanta Falcons wide receiver Calvin Ridley sent shockwaves around the league after it was discovered he wagered $1,500 on games while injured and unable to play.
Gambling as a whole could increase the NFL's total revenue by $2.3 billion as it grows more ubiquitous. There's going to come a time, in the very near future, I believe, where the technology will be so fast and the broadcasts so in-sync with real-time that you'll be able to wager on specific plays, right down to taking the over/under on how many yards a specific play will gain.
Maybe by then, Iowa and other states will allow us to bet on the NFL Draft.
Things You Should Never Do In Iowa
More From ESPN 104.1 FM and 1170AM