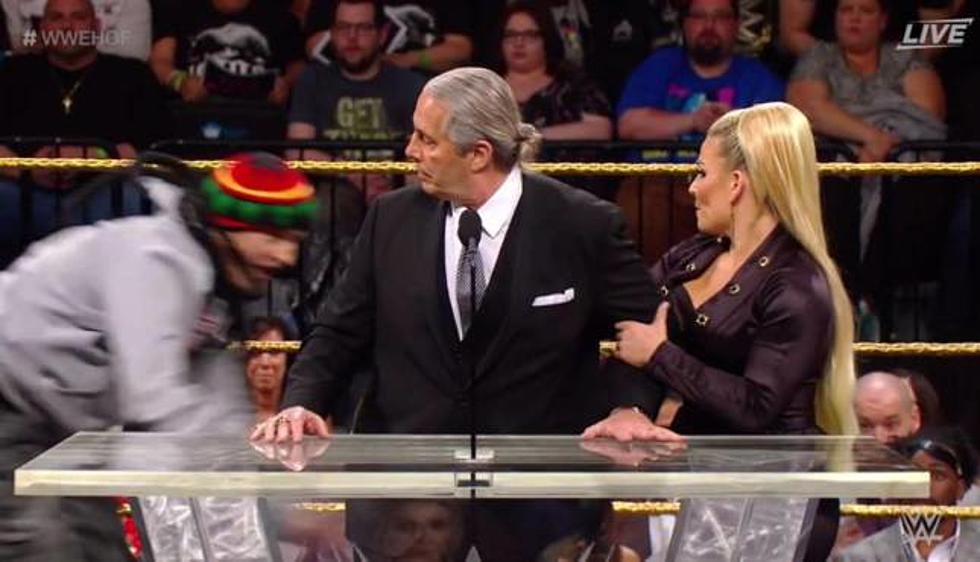 Bret Hart attacked By Fan At WWE Hall Of Fame Ceremony
411mania.com
There has been plenty of bad things said about the WWE Hall of Fame ceremony. "It's boring","It's too long", "The ceremony is not a real Hall of Fame", etc.  Regardless of what you feel or what you have heard, nothing has happened at the WWE Hall of Fame ceremony like it did on Saturday night.  So I guess you could say it was exciting.
For the first time in ceremony history, the speeches were given in the middle of the ring, in the middle of the arena.  WWE Hall of Famer Bret "The Hitman" Hart was going to be inducted into the Hall Of Fame for the second time.  This time with his tag team partner Jim "The Anvil" Neidhart.  Together they formed the multiple WWE Tag Team Champions of the World, The Hart Foundation.  Jim Neidhart was not in attendance.  He passed away in the Fall of 2018.
As Bret was about to give his speech, the pair were inducted in by Neidhart's daughter Natalya Neidhart, a fan hit the ring and tackled Bret Hart.  The dude was tackled and roughed up by WWE Dash Wilder and WWE Women's Champion Rhonda Rousey's husband UFC fighter, Travis Browne.
It is NEVER smart to go into the ring.  It is even more dumb to touch a wrestler.  Watch how fast these wrestlers hit the ring.  Take a look at some of the videos...
More From ESPN 104.1 FM and 1170AM