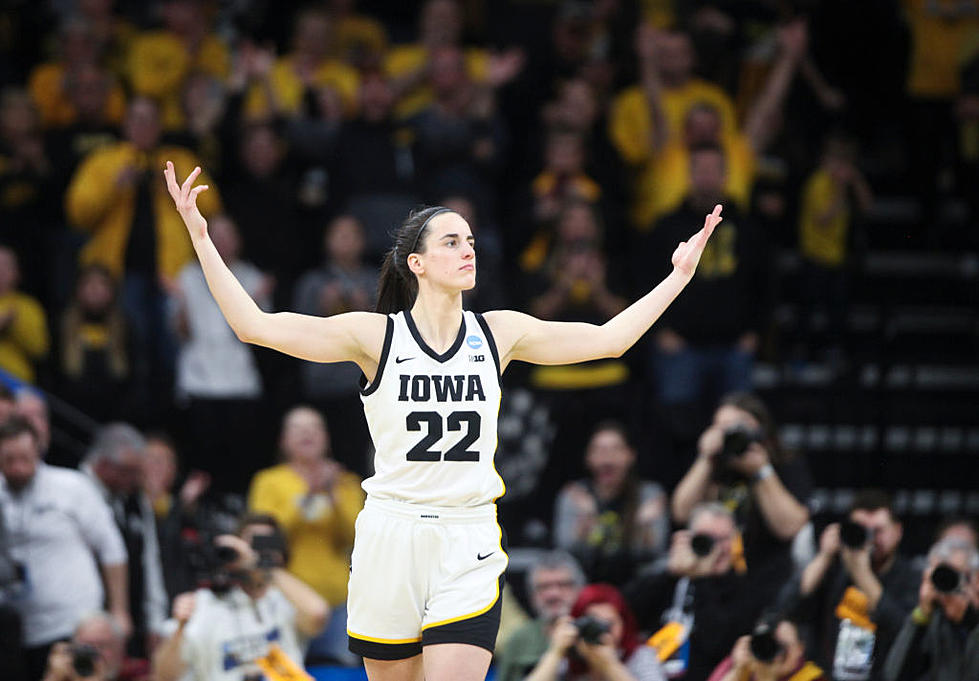 Caitlin Clark Receives High Praise From One Of The NBA's All Time Greats
Getty Images
The Iowa Hawkeyes women's basketball team is currently preparing for a sweet 16-game in the NCAA women's college basketball tournament. In round 1 they faced off against the South Eastern Louisianna Lions and won by a score of 95-43. Safe to say this wasn't the most challenging game the lady Hawkeyes have been a part of this season.
In round 2 they faced off against the Georgia Bulldogs, who put up a solid fight but the Hawkeyes were able to hang on and took home the victory 74-66. As the Hawkeyes enter the Sweet 16, one of their star players is making headlines across the country for her play on the court as well as some of her most recent NIL deals she's been a part of. She's even caught the attention of one of the greatest shooters in NBA history.
Fans of NBA basketball have grown familiar with the name Steph Curry. He's been in the NBA for 13 seasons, has been an All-Star 9 times, he's been an NBA finals MVP, he's won 2 regular season MVPs, and is a 4-time NBA champion. He's also regarded as possibly the greatest shooter in NBA history, according to Bleacher Report.
He was asked about the Iowa Hawkeyes, Caitlin Clark, and she received incredibly high praise from one of the best to ever do it. He spoke about Caitlin after being asked what he thought about her basketball game on ESPN.
"I think everything about her range, her 3-point shooting overall, her flair for testing her range every night. Knowing the other team is going to try and take it away, she's fearless. No shot is a bad shot when you can shoot it as well as she can. When you watch her play, she adds another element of surprise that you can't really game-plan for. It's so, kind of unseen, in the sense of when she crosses half court, with her range, it's always a threat."
In the video clip, Stephen also mentions her play-making ability, and how she's able to get everyone else involved in the game plan.
Pretty high praise from one of the best shooters to ever pick up a basketball. According to Bleacher Report, Caitlin has been nominated as a finalist for the Jersey Mike's Naismith Women's College Player of the Year award. Caitlin Clark and Aliyah Boston, from South Carolina, are the two front runners to win the award.
The 2nd ranked lady Hawkeyes continue their tournament run this Friday (March-24) against the 6th seed, Colorado.
Iowa Born Sports Stars
What do each of these stellar athletes have in common? They all hail from the Hawkeye State.
What Non-Iowans Think of Iowa
Iowa is the capital of the Midwest! Ok, that's unofficial, but it's my stance. Here's what NON Iowans think of us.
More From ESPN 104.1 FM and 1170AM