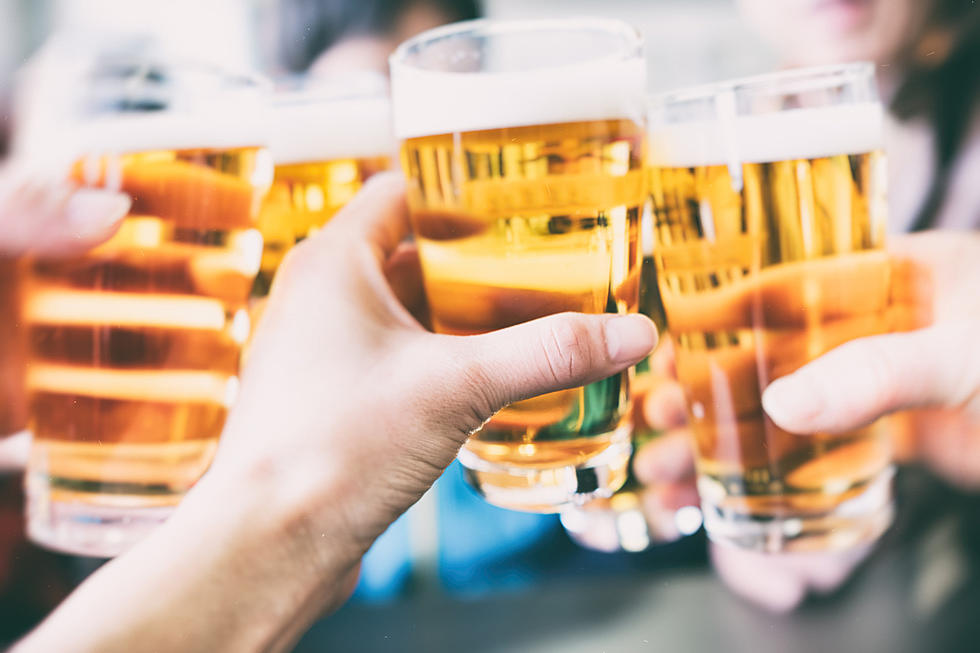 10 Reasons To Celebrate The 10th Annual MoTown Craft Beer Festival In Illinois
tomorca
The MoTown Craft Beer Festival is back for its 10th anniversary.  Saturday, July 8th at Bass Street Landing in Moline.
Here are 10 reasons to check out and celebrate this decade-old event in the Quad Cities.
10 - Beer
Yeah this is the obvious one.  But still.  35+ breweries and 110 different styles of craft beer and mead for you to sample.
9 - Food
That's a lot of drink.  So have some food with it.  There will be many food vendors on site serving a variety of belly-filling, beer-soaking food.
8 - Live Music
You don't want to walk around trying all these beers and food in silence.  Karl Beatty will be on stage to serenade you as you stroll through beer town.
7 - Local Merch Tents
There will be local, key word there, merch tents for you to check out while sipping and enjoying the day.
6 - Sidewalk Chalk Art
Bass street landing has some great places for you to show off your creativity with free sidewalk chalk.  Or just play tic-tac-toe.
5 - Local
One reoccurring theme that is great with the MoTown Craft Beer Festival is that it's local.  Suppor those that live and work here to make it a better place.
4 - Support these Nonprofits
The MoTown Craft Beer Festival raises funds for The Children's Therapy Center of the Quad Cities, Mississippi Bend Trykes, The Chris VanSpeybroeck Memorial Scholarship, and the Peaceful Palate.
3 - It's outside
We only get so much time to enjoy the weather before...you know what.  Get out and enjoy it!
2 - Leave the kids at home
You love your kids.  But you also could use a break.  Get grandma, get a babysitter, take them to a playdate and go treat yourself to some adult time.
1 - Beer
I mean come on.   Of course, it's number one as well.  Over 100 beers to try within steps of each other.
Get your tickets now for the MoTown Craft Beer Festival. 
General Admission tickets are $35 now and $40 the day of the event.
VIP tickets are $50 and include entrance an hour early, a limited edition drawstring bag, and a pint glass.
Get them today and celebrate 10 years of the MoTown Craft Beer Festival.
You can also have a drink on us.  Win your tickets by signing up here.
100 Interesting Facts About The Quad Cities You May Or May Not Know
The Quad Cities is filled with a very rich history. From inventions to crossing the Mississippi River, to American Presidents and Walt Disney, there are many facts about the Quad Cities that many people do not know. While there are many more stories and facts to share about the Quad Cities, you'll find in these 100 facts that all roads, somehow, lead back to the Quad Cities.
How Would You Rate Your First Beer Back in the Day?
We asked the Quad Cities what their first beer was. Then we got on BeerAdvocate.com to see check out some reviews. Here are the best and some of the worst ones I found...
More From ESPN 104.1 FM and 1170AM