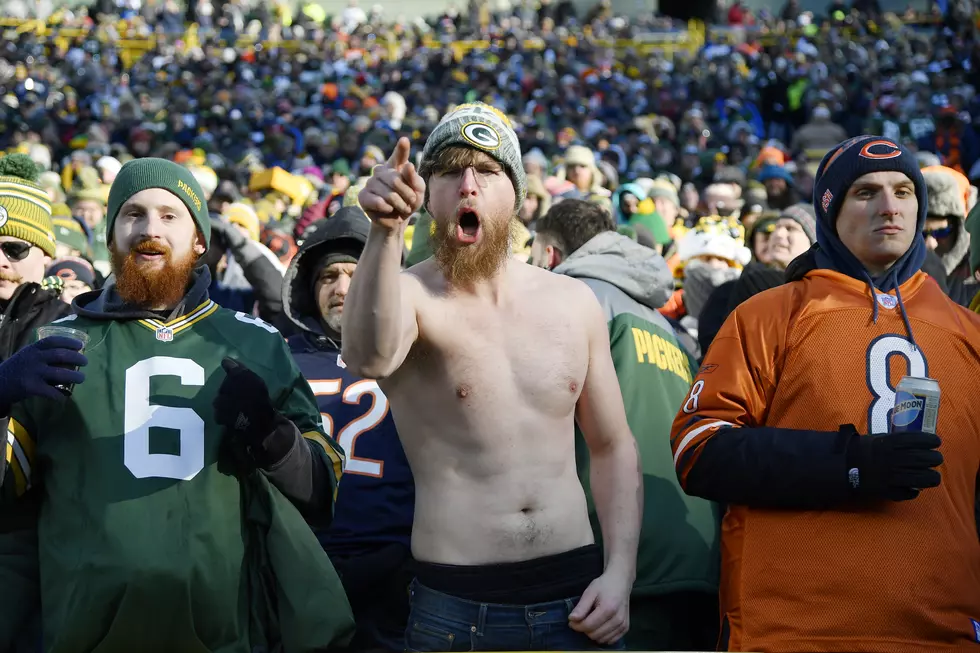 Before The Game Starts Green Bay Is Already The Champion Over Chicago
Getty Images
Sunday the NFL season will get underway with fans nationwide filling stadiums, bars, house parties, and their lucky chairs.
One of the oldest rivalries in all sports will kick off the season when the Green Bay Packers travel to Chicago to take on the Bears.  No matter the game's outcome on Sunday, the Packers fans from Wisconsin and around the world can already claim another championship over the Bears.
Green Bay Packers vs. Chicago Bears
The rivalry dates back to 1920 when Chicago and Green Bay first faced each other on a field.  Over the 206 games, the Packers have taken the lead in the overall record at 105-95-6.
The Chicago Bears have won 9 NFL Championships over their existence.  8 of them were before the Super Bowl era with only 1 Lombardi Trophy to their name.
Meanwhile, the Green Bay Packers have amassed 13 NFL Championships.  9 of those came before the Super Bowl era with 4 of the Championships coming in "the big game".
But now Packers fans can also claim a Championship of their own.  In the category of beer.
Which NFL Fan Base Drinks The Most Beers Per Game?
According to Forbes, 11 of the drunkest counties in the US were in Wisconsin.
 The survey, conducted by 24/7 Wall St., also showed that 41 of the 50 "drunkest" counties came from the Badger State.
According to a study by pickwise.com, Packers fans consume an average of 6.3 beers per gameday.  The most by any NFL fanbase.
It's not like Chicago is that far behind.  They actually come in second among all team fans averaging 5.2 beers per game.
So who will win the first game of the year on the field between the Packers and Bears?  For some fans of those teams, they may not even care or remember.  They are just there for a good time.
If you are looking to have a good time watching the game, join us Sunday at Kavanaugh's in Rock Island for a party during the game...and yes...they will have beer there.
Keep Looking: Clothing Optional - Sexual Freedom Campsite In Wisconsin
A short drive from the Quad Cities will take you to the land of beer and cheese known as Wisconsin. A bit more of a drive to the Northwoods of Wisconsin and you will find an isolated 60 acre "No Clothes Necessary" campground. Welcome to "Camp NCN North".
Camp NCN No

rth calls itself an "Adult Campground" where clothing is optional and sexual freedom is encouraged.
Keep Looking: Wisconsin Barn Transformed Into Awesome Airbnb with Sand Floor Tiki Bar
Wisconsin is not the place you usually think of when you think of tiki bars, sand on your feet, and getting a tan. But, it is the place you think of when you think of barns. This barn has been transformed into an awesome slice of tropical with all those features and more.
More From ESPN 104.1 FM and 1170AM