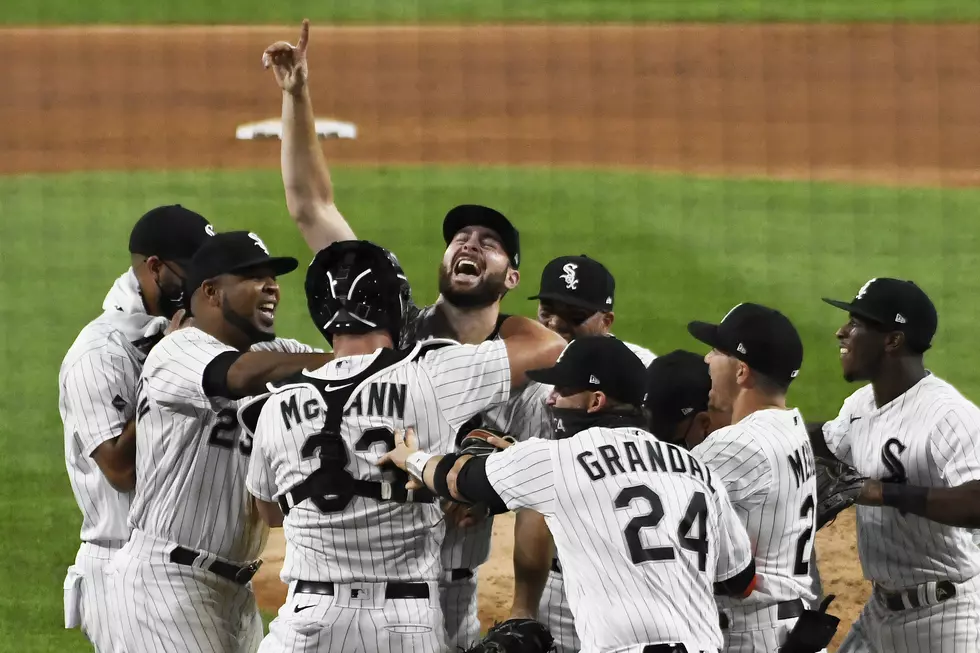 Chicago White Sox 2021 MLB Season Preview
Getty Images
The Chicago Whites Sox have found a new home in the QC radio landscape.  This year ESPN 1170AM will have ALL of the White Sox Major League Baseball games on the radio station.
The 2021 White Sox are looking to improve on their 2020 2nd place finish in the AL Central.  The rebuilding of this team has taken a few years and had the 2020 season in team plans to be the break out year for the club.
The modified COVID season put a little wrinkle into those team plans.
But here we are in 2021 and a full MLB season is looking like a strong possibilily.
Unfortunately, this season has already thrown a curve ball at the White Sox-- Left fielder, Eloy Jimenez, will be lost for 4-6 months with torn pectoral muscle and newly hired, veteran manager, Tony LaRussa, will have to work his magic to get this team deep into the post season.  By doing so, he will have to get major offensive production from rookie Andrew Vaughn.  Some people might want to recognize that La Russa did the same thing with a rookie with limited minor league at bats in 2001 when La Russa managed the St. Louis Cardinals.  That hitter...

But this is about the Chicago White Sox-- let's get to know them a little better.
PITCHING ROTATION AND BULLPEN...
SP Lucas Giolito
SP Dallas Keuchel
SP Lance Lynn
SP Dylan Cease
SP Carlos Rodon
RP Garret Crochet
RP Aaron Bummer
CL Liam Hendricks
PROJECTED LINEUP
Tim Anderson, SS
Adam Eaton, RF
Yasmani Grandal, C
Jose Abreu, 1B
Yoan Moncado, 3B
Luis Robert, CF
Andrew Vaughn, LF
Zach Collins, DH
Nick Madrigal, 2B
MY PREDICTED RECORD AND 2021 POST SEASON FINISH FOR WHITE SOX...
88-74 2021 season record
2nd place in American League Central
2021 Wild Card winner
Defeat A's in Wild Card game
Defeat the Yankees in 2021 AL Divisional Series
Lose to the Minnesota Twins in AL Championship Series
How will they do this?  The White Sox have a very fun line up this year.  Luis Robert is capable of a 30-30 year.  Tim Anderson is one of the next bright, young leaders, not only on the White Sox, but for Major League Baseball.  And Jose Abreu can rake.
Lucas Giolito has magic in his arm. I have him winning 20+ games.  In fact I have him leading MLB in wins this season.

The Sox have got a great closer in Hendricks and we have not even seen the explosive Michael Kopech start a game yet for the White Sox.
Enjoy the 2021 Opening Day!!! And don't forget to listen to ALL White Sox games here on ESPN 1170AM!

More From ESPN 104.1 FM and 1170AM