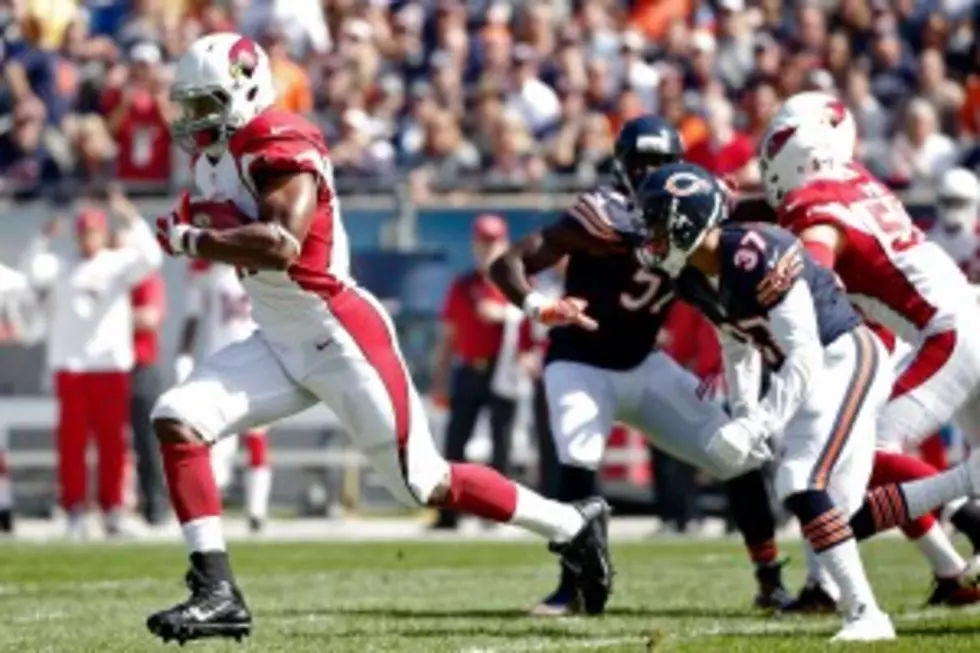 Clinton Grad David Johnson is KILLING IT in the NFL!
Jon Durr, Getty Images
Arizona Cardinals Running Back David Johnson, a graduate of Clinton High School and alum of the University of Northern Iowa, is having one heck of a start to his NFL career!
Through two games, Johnson has a receiving, rushing, and kick return Touchdown.  He's the first player in NFL history to do reach that mark in his first two NFL games.
The kick return, of 108 yards to be exact, was the longest EVER against the Chicago Bears.
Even though he played a major role in dismantling the Bears on Sunday, at least we had the consolation of watching a QC native thrive on the biggest stage!