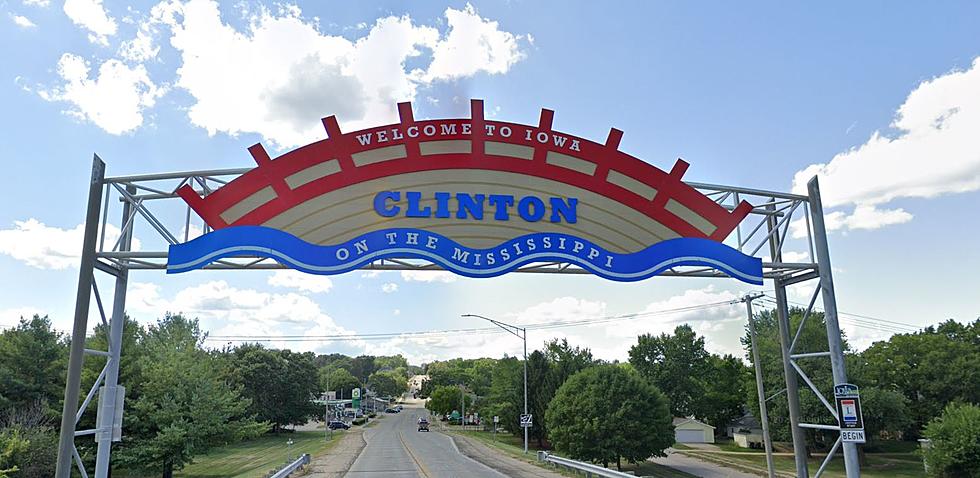 Clinton's Annual Consignment Crawl Set For First Weekend In April
Google View
If you're looking for a weekend of shopping, mark your calendars for April 9th and April 10th to head to Clinton for their annual Consignment Crawl, Resale Tour and Retail Shopping Spree. This event promotes people to shop locally in Clinton at their favorite shops, or ones they have never been to.
The 2022 Consignment Crawl, Resale Tour and Retail Shopping Spree is happening in Clinton, and local businesses would love to see you in their stores. This year's event is a two-day event that is happening Friday, April 1, and Saturday, April 2nd.
Lou Ray, the owner of Deja Vu Furniture and Accessories and organizer of the event, is putting this on for the fifth year to help promote businesses in Clinton, IA, and now businesses across the Mississippi River in Fulton, IL.
This event really promotes people to shop locally in the Gateway area, which consists of Clinton and Fulton. Many small businesses, including those in the Quad Cities, Clinton, and Fulton, are still feeling the impacts of the COVID-19 pandemic. Lou hopes this event continues to encourage people to show small businesses in Clinton and Fulton.
Last year, I spoke with Lou about where the idea came from and how the event has grown. While this is a quote from last year, it still rings true in 2022.
"I originally got the idea for the event through some discussion on Facebook through an organization called NARTS- "Not Alone Running This Store" - another consignment store had organized a similar event and I thought I could do that too. I originally started this event under the name "Consignment Crawl and Resale Tour" - but after the 1st year a couple of retail stores wanted to be included and then last year with the pandemic we wanted to include more small businesses so we added onto the name and decided to call the event "Consignment Crawl, Resale Tour and Retail Shopping Spree.""
Many of the businesses participating in this year's Consignment Crawl, Resale Tour and Retail Shopping Spree will offer specials, food, drinks, and more.
Those looking to eat locally during the event can stop at restaurants along the route between the Lyons District, downtown Fulton, and downtown Clinton. Plenty of restaurants will be open for those that would like to sit down for a meal.
Deanna's Java in Clinton is helping you keep the shopping going and will be selling their caffeinated products to shoppers. The 2021 Consignment Crawl, Resale Tour and Retail Shopping Spree is sponsored by Deanna's Java and has three locations in Clinton.
The past few years, this event featured businesses in Clinton whether downtown or in the Lyons district. This year, the event now includes businesses in Fulton, IL, right across the river from Clinton. Lou said they have added 10 more businesses to this year's event.
List of participating businesses:
The Odd Shop
Renaissance Resale Boutique
Broken Spoke
Deja Vu Furniture
Street of Dreams
Tom & Audrey's Antiques & Collectables
The Underground
Peaceful River Creations
Grandma Nell's
$3 Thrift Store
Whimsical Wonders
Dudad's Hallmark Store
Three Doves Designs
Country Orchids
Boegel's Menswear and Ladies Too
Kayleigh's Cakes & Treats
Brown's
Freckled Frog
Lulu Jo's
Unique & More
Quality Vacs
Rooted Boutique
Grandma's Goody Jar
Keeping Your Sewing
Sawmill Museum Gift Shop
Zen Thread Boutique
Cake Fantasies by Ashley
Riverfront Marketplace & Coffee
River Arts Center
You can find more details on their Facebook page.
A Huge Riverfront Amphitheatre Is Set to be Built in Muscatine
See the renderings of a new riverfront amphitheatre that will be in Muscatine!
15 Ways You Can Help People in Ukraine Right Now
As Americans watch events unfold in Ukraine, many wonder how they can help. Below is a list of organizations responding to the crisis in Ukraine along with information on how you can support their various missions.
More From ESPN 104.1 FM and 1170AM