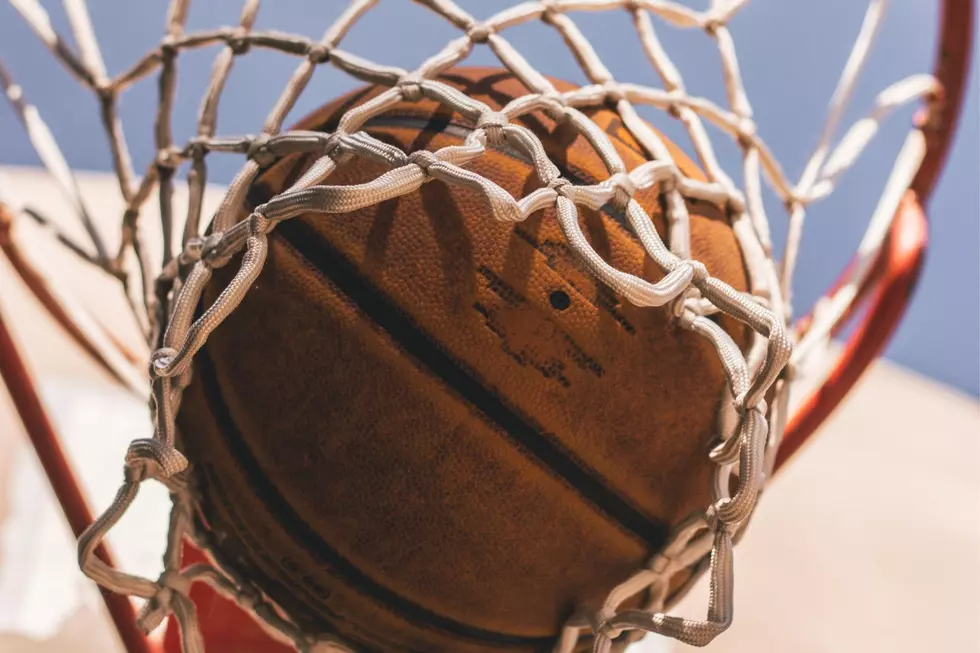 Country Star Spotted At Des Moines NCAA Tournament
Unsplash - Stephen Baker
March Madness in the Hawkeye State drew huge crowds that included multiple celebrities.
March is a a big month already for college basketball. Six teams from Iowa were set to play in 2023's NCAA tournament. Iowa Men's team was initially the #8 seed and the Lady Hawkeyes was the #2. Read more about the plethora of Iowa teams in the tournament here. 
Carver-Hawkeye Arena in Iowa City played host to three of the early rounds of the women's tournament. All three of these games quickly sold out in history making ticket sales. Check out more details about this here.
The Wells Fargo Arena in Des Moines also played host to several different major matchups; hosting Penn State, Illinois, Colgate, Texas A&M, Kansas, Texas, Howard, Arkansas as they battled it out.
These teams drew in huge crowds and some big names.
Vice President Kamala Harris was spotted supporting her alma mater at the Howard vs. Kansas game. After her college's loss to Kansas, she took time to speak with the Howard Basketball team.
Even more celebrities were spotted at the Des Moines tournament.
Country singer Brett Eldredge was in attendance at the Thursday matchup between Arkansas and Illinois. Multiple fans reported seeing the star with a national radio personality.
Arkansas ended up coming out on top in that game, and so did the Eldredge fans when a few of them stopped him for photos.
The star has two set Midwest shows set up for the rest of the year. He will be performing in Starkville, Missouri on April 14th and Country Fest in Cadott, Wisconsin.
Make sure to download the station app for the latest NCAA tournament news. Also, don't miss any updates about how your bracket is doing by following the station across all social media platforms.
E.J. Warner's First Time Starting as QB For Temple
E.J. Warner started his collegiate career on September 17th, 2022 as starting Quarterback for Temple against Rutgers.
Fenelon Street Elevator
The steepest and shortest railway is in Dubuque.
More From ESPN 104.1 FM and 1170AM