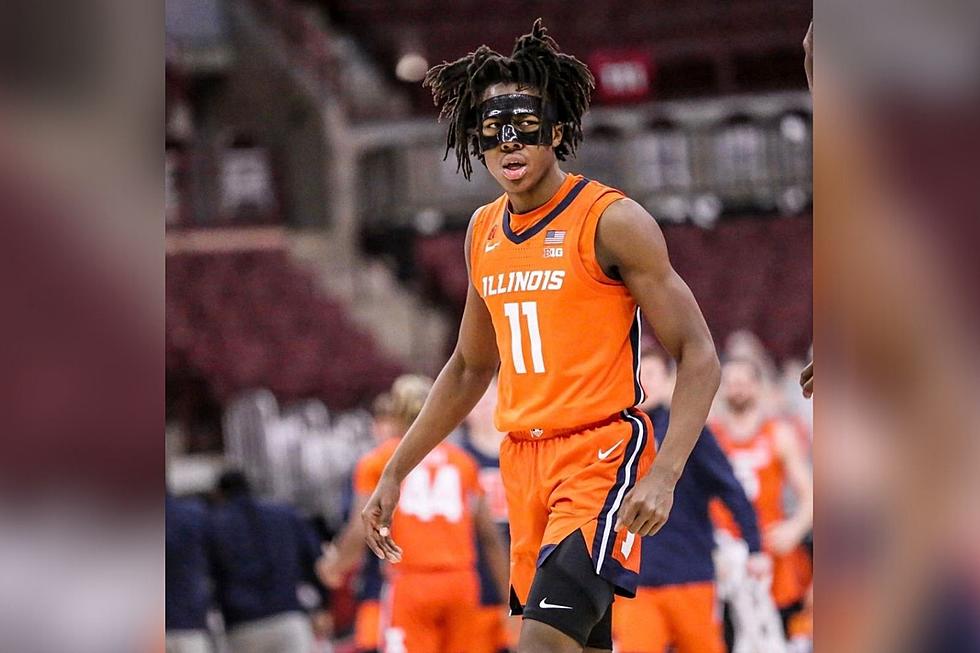 University of Illinois' Ayo Dosunmu Named National Player of The Year
Credit ayodos_11 via Insta
I'm so proud to be a University of Illinois Alumni. But to be honest, it's not usually because of our awesome sports reputation.
Except for this year baby! University of Illinois basketball is absolutely killing it on the court. One player is making headlines across America - Ayo Dosunmu.
You might have noticed that he stood out from the rest of the players on the court because of his legendary nose-protecting mask after he suffered a nose injury.
They call him the Masked Mamba, and for good reason.
Ayo got some serious recognition recently when he was named National Player Of The Year by USATODAY. According to USATODAY -
The do-everything guard was an electrifying force for the Fighting Illini this year in propelling them to an NCAA Tournament No. 1 seed. He averaged 21 points, 6.3 rebounds and 5.3 assists, and posted two triple-doubles in February.
He is so fun to watch out there on the court. I can't wait to see how well he plays in March Madness. I have a really good feeling Illinois is going to be a big star in this year's NCAA Tournament. To be honest, I filled out my second March Madness bracket ever this year. And I'm not saying I put Illinois to win the whole thing, but I'm not NOT saying that.
I have a lot of faith in my team. So when do we get to watch Illinois and Ayo slay on the court? They have their first March Madness game tomorrow (Friday, March 19) at 12:15 PM against the Drexel Dragons.
Check out the full All-American list here.
CHECK IT OUT: 100 sports records and the stories behind them
More From ESPN 104.1 FM and 1170AM