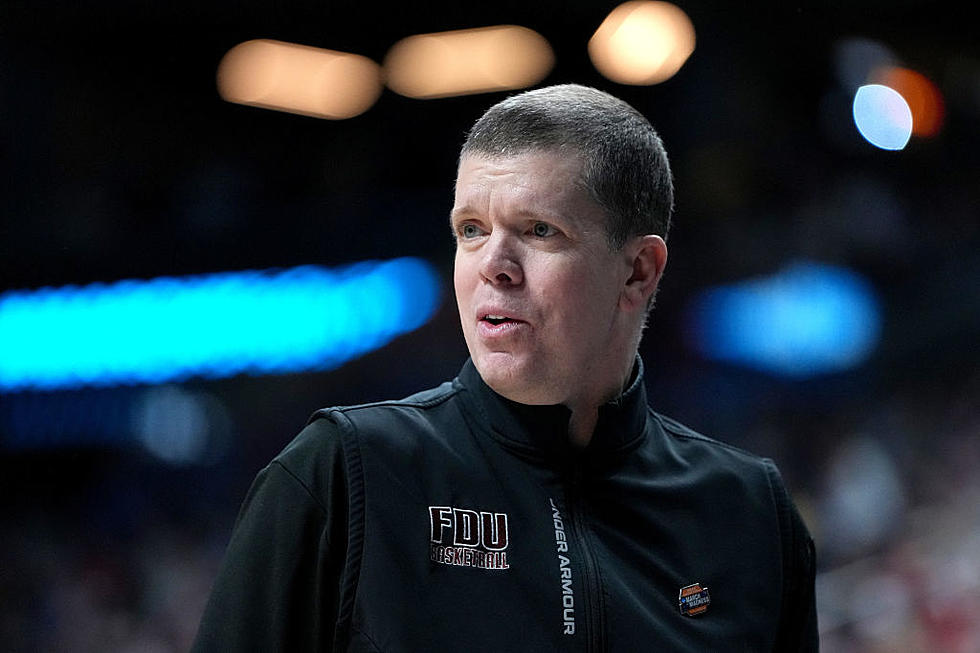 Iowa Man Is Behind One Of The Biggest Upsets Of NCAA Tournament History
Getty Images
Everyone loves a good Cinderella story. When the underdog finds a way to win. When a person or a team is a longshot to pull off what most people would say is impossible, is one of the best things about sports, and one of the best things about the NCAA college basketball tournament.
Sure, your bracket is normally busted when a number 1 seed loses in the first round but it can make for one heck of a tournament to watch and it can help you fall in love with a Cinderella team. One Iowa man helped lead the way to make the impossible a reality for FDU.
If you've been following along with the best tournament in sports, you might be aware that sadly, FDU's basketball tournament has come to a close. They were bounced from tournament play, losing in the second round to FL Atlantic. While the dream has come to a close for the team this year, let's take a second to appreciate what they accomplished in the first round.
FDU was seeded 16h (lowest possible seed) at the start of the tournament. If you're not a fan of college basketball, the lowest seeds play the highest seeds at the beginning of the tournament, as higher-seeded teams are rewarded with having an easier route to the championship.
FDU was scheduled to play the number 1 seed, Purdue, on Friday, March 17. In the history of the NCAA tournament, a 16 seed has only pulled off a miracle upset against a 1 seed...once. That's it. Until FDU came along.
FDU is now the second 16 seed to pull off a win in the first round, in 152 tries, after beating Purdue 63-58. According to NCAA, top seeds own a 150-2 record against 16 seeds and 16 seeds have a 1.32 winning percentage against 1-seeded teams in the tournament. If you missed the game, just watch this celebration, which begins at the 3:13 minute mark.
FDU is coached by a man named Tobin Anderson. According to KCRG, Tobin is from Truro, Iowa. The state of Iowa is now attached to one of the biggest and most shocking upsets in the history of the Mens NCAA College Basketball tournament. In his 1 and only year coaching FDU, he'll be able to say he was the coach, of one of the biggest upsets, in college basketball history. How awesome is that?
Now that FDUs season is over, Tobin has shown just how big of a deal winning games in the NCAA tournament is. He has now accepted a job as the new head coach of Iona Gaels, located in New York.
It's amazing to think the state of Iowa gets to have a tiny little part in something that is almost impossible to accomplish. Only two teams seeded 16 have ever beaten a 1 seed in the NCAA tournament, and now Iowans will always be able to say "FDU was coached by a man from Truro. That's a city with a population of about 500 people."
Iowa Born Sports Stars
What do each of these stellar athletes have in common? They all hail from the Hawkeye State.
What Non-Iowans Think of Iowa
Iowa is the capital of the Midwest! Ok, that's unofficial, but it's my stance. Here's what NON Iowans think of us.
More From ESPN 104.1 FM and 1170AM