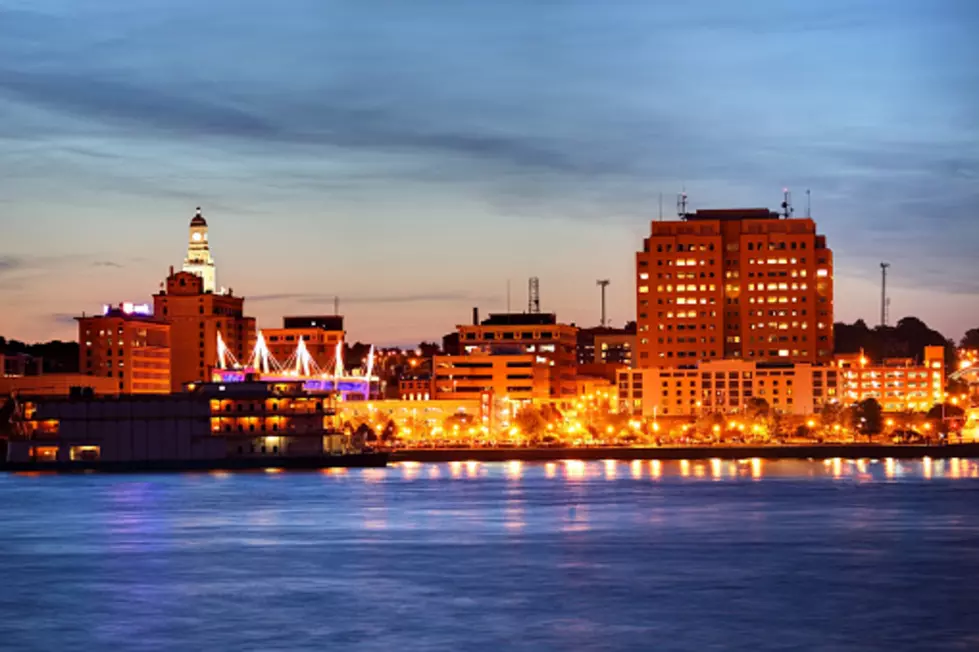 Two Iowa Metro Areas On List Of Worst Cities For Bed Bugs
Getty Images
Every year, pest control giant Orkin releases a list of cities in which they deal with the most bed bugs around the country.
Over the last year, with travel picking back up after a year off, Americans are getting out and around - and so are the bed bugs.
If you think about it, with all of the staffing shortages in the hospitality industry, the problem may lay within not having the resources to effectively check rooms for bed bugs.
On Orkin's 2022 Top 50 Bed Bug Cities List, two Eastern Iowa metro areas were right in the middle.
Again, the list is based on treatment data from the metro areas in which Orkin performed the most bed bug treatments from December 1, 2020, to November 30, 2021.
The ranking considers both residential and commercial treatments:
Chicago

Philadelphia

New York

Detroit

Baltimore

Indianapolis

Washington, DC

Cleveland, OH

Columbus, OH

Cincinnati

Grand Rapids, MI

Los Angeles

Champaign, IL

Atlanta

Charlotte, N.C.

Dallas-Ft. Worth

Denver

St. Louis, MO

San Francisco

Pittsburg

Greenville, S.C.

Charleston, W.V.

Flint, MI

Raleigh, N.C.

Norfolk, VA

Richmond, VA

Omaha

Buffalo, N.Y.

Knoxville

Cedar Rapids, IA

 

Toledo, OH

 

Dayton, OH

South Bend, IN

Nashville

Davenport, IA

 
Ft. 

Wayne, IN

 

Youngstown

 

Milwaukee

Miami

Tampa

Houston

Harrisburg

Greensboro, N.C.

Seattle

Peoria, IL

Orlando

Lexington, KY

Lansing, MI

Louisville, KY

Lincoln, NE
That's right, folks. Davenport and Cedar Rapids made the list this year, both moving up on the list.
Davenport moved to 35th - three slots higher than last year.
Cedar Rapids rang in at number 30, a definite change from last year's 35.
Check out this video for tips on how to check for bed bugs, and how to identify them.
When you travel, follow these steps:
Upon arrival to your hotel room, place your bags in the bathtub.
Pull back the sheets and blankets and check the mattress and box springs for evidence of bed bugs. This can appear as the bed bugs themselves, or dark rust-colored spots.
Check the other upholstered furniture as well in the same manner. If you see any evidence, contact the hotel staff and ask for a room on the opposite side of the hotel, or ask for your money back and go somewhere else.
When you get home, throw your clothes in the dryer for 30 minutes. The heat will kill the bed bugs.
Evidence of bed bugs comes in many easily identifiable forms. Check out this photo shared by a listener who stumbled across some.
Read more at PR Newswire
What The Quad Cities Did For Fun in the 90's
Many times over the years, I'll be talking with friends about years gone by and I'll say "take me back".
Every generation goes through this, I assume. Looking back at a more simple time where responsibilities haven't set in and life seems fun. Opportunities are endless.
Let's go back to the 1990's to Wacky Waters, 50 Cent Beer night and revisit Mallards Mania!
More From ESPN 104.1 FM and 1170AM