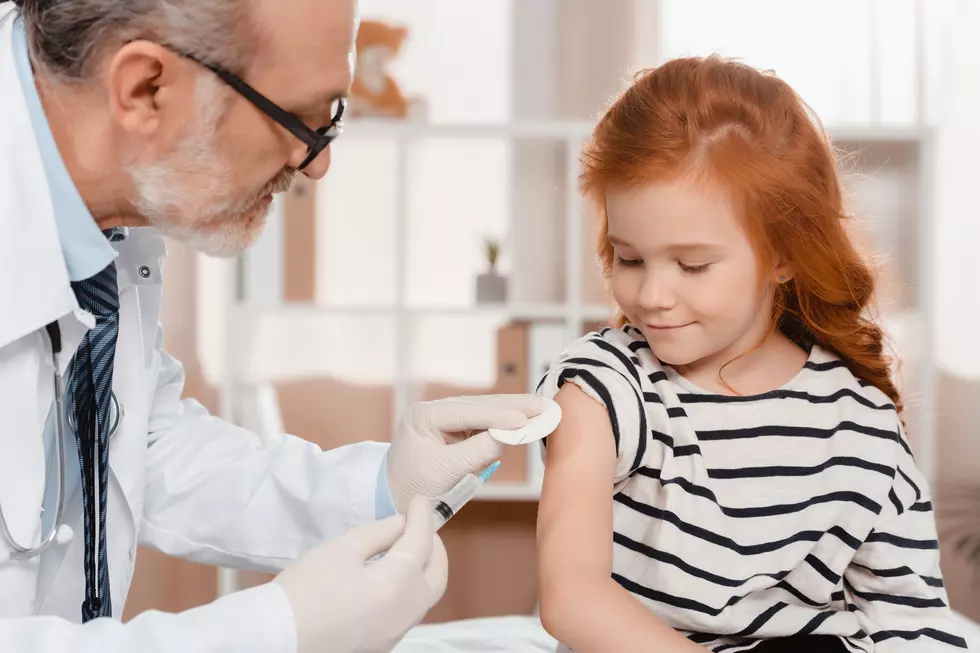 Get A Flu Shot At Your Quad Cities Hy-Vee Without An Appointment
LightFieldStudios
It's about time to start fighting against the flu. To make sure your body is ready for flu season, Hy-Vee is once again offering flu shots for people and you don't even need to make an appointment with Hy-Vee to get the shot. Plus, there is a Fuel Saver + Perks reward with the shot, too.
Hy-Vee announced this week that the flu vaccine is now available inside its more than 270 Hy-Vee Pharmacy locations, including in the Quad Cities, with no appointment or prescription necessary. Drive-thru flu clinics will also be offered at Hy-Vee Pharmacy locations throughout the company's eight-state region on select days.
Flu Season Is Expected To Be Bad
Flu activity is expected to be high this year in the U.S. Australia is nearing the end of its worst flu season in five years, according to a report from the country's Department of Health and Aged Care. That's a sign that flu activity in the U.S. could reach pre-pandemic levels during the 2022-2023 season.
When's The Best Time To Get My Flu Shot?
For the third consecutive year, drive-thru flu clinics will be offered outside of many Hy-Vee Pharmacy locations between Tuesday, Sept. 6 and Thursday, Oct. 27 during the following times each week:
Tuesdays & Thursdays: 3-7 p.m.
Hy-Vee pharmacists conduct a screening process prior to vaccination to ensure each individual is receiving the most beneficial flu vaccine for their health. Both regular- and high-dose flu vaccines are available at Hy-Vee Pharmacy locations (See store for details. Restrictions apply. Subject to availability).
At this time, all vaccine patients must wear a mask during their vaccination, according to CDC guidelines.
How Much Does A Flu Shot Cost?
Medicare and most insurance plans cover the flu vaccine and other immunizations at no charge.
Who Can Get The Flu Vaccine?
The Centers for Disease Control and Prevention (CDC) recommends individuals 6 months of age and older get a flu vaccine each year to prevent getting and spreading the flu virus.
Currently, flu vaccines are available without a prescription during regular pharmacy hours to patients 6 months and older at Hy-Vee's in Iowa, Nebraska, and South Dakota locations; or 3 years and older in Illinois, Kansas, Minnesota, Missouri, and Wisconsin locations, according to the U.S. Department of Health and Human Services' PREP Act.
Patients 12 years and older may also receive their COVID-19 vaccine or booster at the time of their flu shot at their local Hy-Vee Pharmacy. Patients seeking both the flu and COVID-19 immunization should notify their Hy-Vee pharmacist upon arrival.
Is There A Hy-Vee Fuel Saver With The Flu Shot?
Yep! Each patient who receives a flu vaccine at a Hy-Vee Pharmacy can earn a 20-cent Hy-Vee Fuel Saver + Perks reward. See www.Hy-Vee.com for details. Restrictions apply.
I Own A Business. Can Hy-Vee Offer The Flu Shot For My Employees At Work?
Hy-Vee says it will offer workplace vaccination clinics using its fleet of Hy-Vee Healthy You Mobiles and Hy-Vee Health mobile trailers. Employers who wish to schedule an onsite clinic for their employees can email vaccineclinic@hy-vee.com for more details. Clinics are typically held from September through November.
Old Elementary School Turned into "Old School Pizza"
You've never seen a school this cool!
Top 10 Adventureland Rides
I had to make this list quick since Adventureland has a lot of big plans for its future, which means a lot of new rides. Don't forget to let us know what your top 10 list would be!
we will also be sharing some of the rides history which you can learn more about
here.
For this list, we are not counting any of the waterpark rides.
More From ESPN 104.1 FM and 1170AM