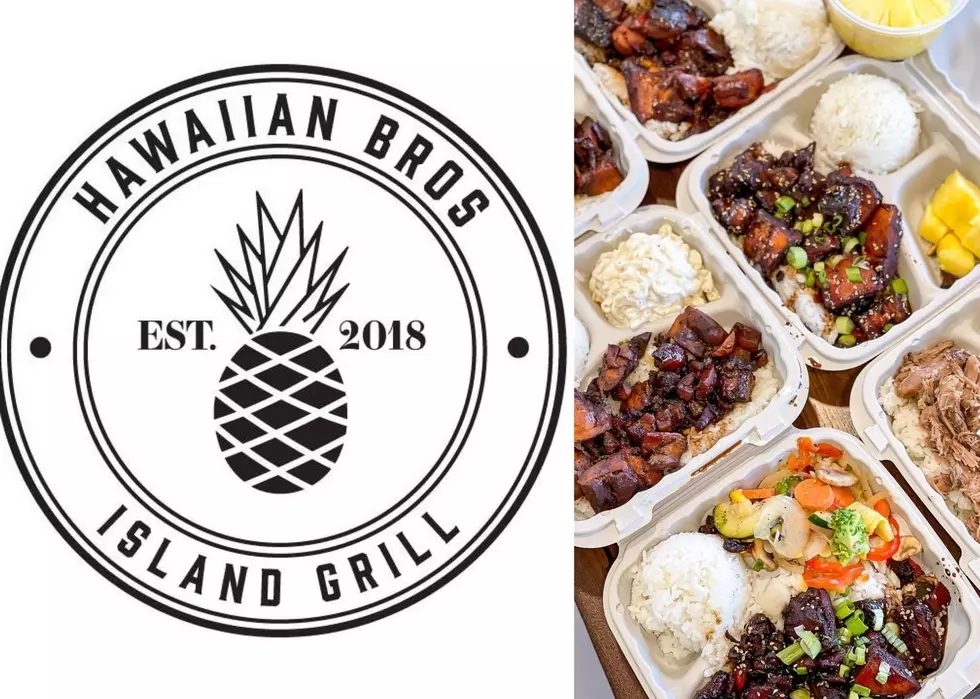 Aloha from Davenport: Hawaiian Bros. Island Grill Coming to 53rd Street
Hawaiian Bros. Island Grill Facebook
If you're driving down 53rd Street and have been wondering what's going in the former Wendy's location, you probably can guess it's a restaurant and it's going to be a tropical one.
It's going to be Hawaiian Bros. Island Grill. It's set to open sometime in August. If you've driven by it, you know it's in the early stages of construction.
Hawaiian Bros.' menu features authentic Hawaiian plate lunches and bonus-they have a drive-thru.
Their menu looks very yummy, with plates including Huli Huli Chicken, Molokai Chicken, Honolulu Chicken, Luau Pig, Seasoned Veggies, and Kilauea Chicken. They also offer a Pacific Island Salad and have ways for you to make your meal low carb. Available sides are macaroni salad, pineapple chunks, or white rice.
You can also get SPAM (yes the canned meat) Musubi (which is seared SPAM doused in teriyaki sauce on top of white rice wrapped in dry seaweed).
Dessert is Dole Soft Serve.
The plates are available in sizes small, classic, and large. All menu items are gluten-free, except for the macaroni salad and the chow mein noodles on the Pacific Island Salad.
Currently, their website has an application for General Manager of the new Davenport spot, but more job opportunities will likely become available later as it gets closer to opening time.
Hawaiian Bros. Island Grill will be at 53rd & Elmore, just about where the old Wendy's used to be. We don't know a specific opening date in August for the restaurant but we do know that Molokai Chicken sounds like a good lunch.
If You've Ever Wanted A Mall, You Can Buy This Illinois One
A mall in Illinois is up for sale, starting with a $1.5 million bid. Take a look and see if it's for you!
2022's Top 5 Favorite Places To Get Ice Cream In The Quad Cities
We asked where is your favorite place to get ice cream in the Quad Cities. A lot of you answered and we tallied up the answers. These are 2022's top 5 favorite places to get ice cream in the Quad Cities.
More From ESPN 104.1 FM and 1170AM