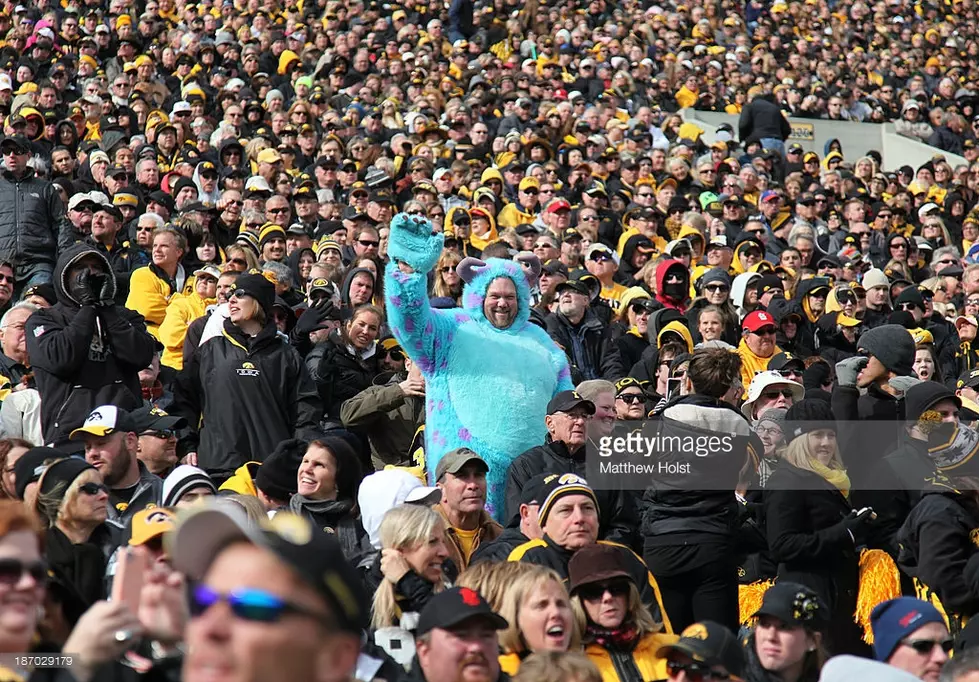 Hawkeye Wave Wins Disney Award
Matthew Holst
Sports fans are known for their traditions. Steelers fans have the terrible towel. Many teams have certain songs they play when their team scores. One of the newest traditions in sports has become an instant classic and already won an award.
With the opening of the new wing of the Children's Hospital beside Kinnick Stadium, team officials decided to have fans turn and wave at the kids at the end of the first quarter of play.
The Hawkeye Wave has caught the attention of the entire sports world, and now Disney has bestowed an award on the gesture.
Disney has awarded their Sports Spirit Award - annually given to sport's most inspirational figures - to the Iowa football program.
On their blog, Disney says "raising your hand and waving at someone seems like such a simple gesture but it is having an immense impact on a group of young people in need in Iowa."
Congrats to the Hawkeyes program and its fans.  The Hawkeye Wave is something good and selfless we all need right niow.
More From ESPN 104.1 FM and 1170AM